Photography events, meetups, competitions, ideas and more...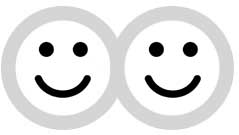 Love sharing and finding new things to do with other photographers?
We do too! Bookmark this page - we'll keep it updated with lots of socials, events and fun things to do in the coming months.
Check out our camera club pages, join the open nights and meet other photographers near you, CLICK HERE >
August-2018
Name
Details
Description
Try something new: ND Filters
2018-08-26
Time: Anytime
Location: Anywhere
Cost: FREE

ND Filters are a great way to get creative control over your image making and can result in some fascinating photography. Read the blog by James McDonald to see how to get started: Slow down time with ND filters


EVENT ID: 60490

The Telegraph: The Big Picture
2018-08-31
Time: 9.00am
Duration: Weekly
Location: online

Enter our weekly travel photography competition for the chance to win a £500 camera. Send your picture, which must be at least 1Mb in size, along with a brief description, your name, address, telephone number, the date and location of the photo to thebigpicture@telegraph.co.uk


EVENT ID: 60414

The Societies' Monthly Image Competition
2018-09-07

The Societies' monthly online competition is a 'must' for all our members. There are 26 categories that cover all aspects of photography and it is judged by some of the most esteemed Fellow, Master and Grand Master photographers in the UK and across the world. All entries which gain the coveted 'Gold' award are put forward to our annual judging and, if deemed to be the best, can gain their maker a prestigious 'Photographer of the Year' Award within its category at our annual Awards Dinner.


EVENT ID: 60567
Got an event that you would like us to list? CLICK HERE to get listed for free.
This page is sponsored by: