Photography events, meetups, competitions, ideas and more...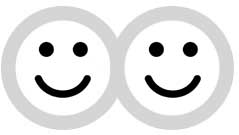 Love sharing and finding new things to do with other photographers?
We do too! Bookmark this page - we'll keep it updated with lots of socials, events and fun things to do in the coming months.
Check out our camera club pages, join the open nights and meet other photographers near you, CLICK HERE >
November-2018
Name
Details
Description
Namibia Landscape Photography Workshop
2018-11-08
Start: TBA
Duration: 12 nights
Location: Namibia
Cost: $ 5795 per person / (2018: TBA)
This workshop explores the red dunes of Namibia, from Fish River Canyon, to the famous Sossusvlei, to Quiver Tree Forest and Namibian ghost towns. A unique photographic experience to grasp the beauty of dawn and dusk in the colourful "gem of Africa" with the assistance and guidance of professional photographers on the field.
Contact telephone: 1-855-370-5504 Contact email: info@pendaphototours.com


EVENT ID: EXT7

Regents Park Beginners Photographic Walkshop
2018-11-24
Start: 12.30pm
Duration: 3 Hours
Location: London
Cost: £29
Let our expert photographers teach you the basic principles of exposure whilst taking in iconic Little Venice and Regents Canal sights. Learn the tricks of manual camera control in just 2 hours and take home a professional photograph crafted by you!
Contact telephone: 07391634879 Contact email: contact@lenslab.co.uk


EVENT ID: EXT23

Weekend Wildlife Photography Workshop in Krueger
2018-12-01
Start: TBA
Duration: 19 nights
Location: Kruger National Park, South Africa
Cost: ZAR 14,500 per person
A long weekend in the African Bush to experience an adventure in Krueger National Park wildlife. This unique chance to practice photogrphy skills with professional assistance will enable participants to take the best shots of elephants, thinos, lions and leopards.
Contact telephone: 17-855-370-5504 Contact email: info@pendaphototours.com


EVENT ID: EXT30
Got an event that you would like us to list? CLICK HERE to get listed for free.
This page is sponsored by: