Photography events, meetups, competitions, ideas and more...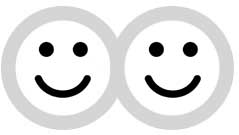 Love sharing and finding new things to do with other photographers?
We do too! Bookmark this page - we'll keep it updated with lots of socials, events and fun things to do in the coming months.
Check out our camera club pages, join the open nights and meet other photographers near you, CLICK HERE >
December-2018
Name
Details
Description
Advanced Diploma in Photography
2018-12-29
Time: N/a
Duration: N/a
Location: Worldwide Students Welcome
Postcode: M22AN
Cost: 370

Online Course: The Advanced Diploma in Photography has the same first 80 modules as the Diploma in Photography but also includes a very in-depth and bespoke feedback section where you can submit your photos for expert advice.
Contact telephone: 0345 548 1125 Contact email: admin@institute-of-photography.com


EVENT ID: 60525
Got an event that you would like us to list? CLICK HERE to get listed for free.
This page is sponsored by: