Share your photographs...
We would love to feature your photographs on our equipment pages to help inspire others. We respect your copyright. Sharing is easy, just send us a link to your image on social media or your own website and remember to tell us about the following:
State that you own the copyright
---
Give us permission to use it
---
Include a link to your your web space
---
Include a caption for the image
---
Tell us about the equipment used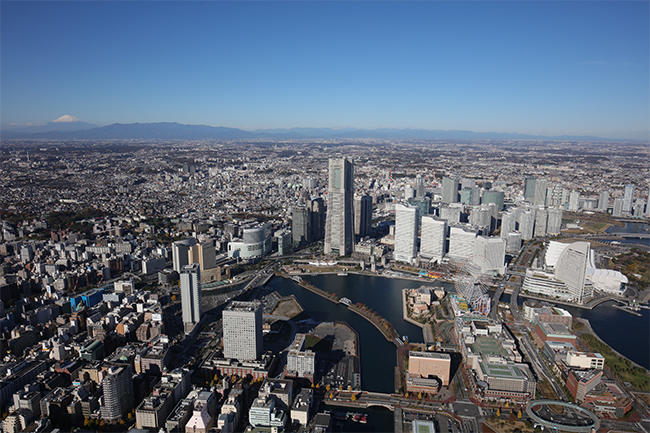 Upload date: 2016-03-09 Caption: Canon sample image, © Canon 2016
Review this item...
Tell us how you would rate it overall:
There are no reviews for this item
The Canon EOS 5DS R is a tough, full-frame DSLR with a 50.6 megapixel full frame CMOS sensor and Low-pass cancelation filter that maximises the sharpness of the camera's sensor. Features include Dual DIGIC 6 processors for super-fast image processing, 61-point AF, 5fps continuous shooting, reduced mirror vibration for maximum sharpness and USB 3.0 interface.
Capture extraordinary detail
The 50.6 megapixel full frame CMOS sensor is capable of recording extraordinary levels of detail. The ultra-high resolution enables extensive cropping and still delivers stunning image quality. Even the built in 1.3x and 1.6x cropped shooting modes produce 30.5 and 19.6 megapixel files, respectively.
Fast image processing & responsiveness
Enjoy fast image processing and camera responsiveness – even with the large amounts of data captured by the 50.6-MP sensor - thanks to the Dual DIGIC 6 processors. You can catch all the action with an unrivalled ability to capture 50.6-MP resolution images at 5fps while USB 3.0 connectivity allows fast tethered shooting and remote camera control.
Low-pass cancelation filter
Conventional DSLR designs use a low-pass filter in front of the camera's sensor to prevent digital artefacts, like moiré and false colour. Such filters soften the image slightly, so the low-pass effect is cancelled in the EOS 5DS R for the sharpest possible performance. The small risk of artefacts as a consequence of this makes EOS 5DS R a good option when shooting outdoors or in controlled studio conditions.
61-point wide-area autofocus
Focus quickly and precisely, even in low-light conditions using a 61-point AF System. 41 cross-type focus points, including five extra-sensitive double cross-type, provide extra accuracy.
AF Point Selection
Use all 61 AF points together, or group them into moveable zones that cover off-centre subjects. Alternatively, select just a single AF point to focus precisely on a specific part of the scene.


Advanced subject tracking and recognition
EOS Intelligent Tracking and Recognition (iTR) AF technology uses colour and face information to recognise and track subjects as they move around the frame. AF responsiveness can be customised using a simple tool, which adjusts the focus tracking according to the shooting environment and subject, so that other objects passing momentarily in front of the subject don't interfere with focusing.
Weather sealing
Carry on shooting with confidence, whatever the conditions, thanks to weather-sealed controls that protect against water and dust, and a durable magnesium alloy construction.
Intelligent Viewfinder II
Enjoy a bright (approx.) 100 percent image with a customisable information overlay. 1.6x and 1.3x crops can be masked in the viewfinder and capured as JPEG files.
Dual memory card slots
CompactFlash and SD memory card slots enable automatic back up of files as you shoot, allowing easy sharing with clients and extending storage capacity.
High dynamic range imaging
Preserve the detail in highlight and shadow areas using HDR imaging. Ideal for shooting landscape and still-life shots it combines three images of different exposures: standard, underexposure and overexposure.
Multi exposure
Create stunning composite images in-camera using Multiple Exposure mode, which overlays images on top of each other with a choice of automatic multiple exposure control options.
Reduced mirror vibration for maximum sharpness
The EOS 5DS uses Canon's Mirror Vibration Control System to reduce vibrations caused by internal movements within the camera, which can spoil image sharpness and reduce resolution. Cams are used to drive the mirror up and down in a more controlled fashion, avoiding any sudden stops and also softening the shutter-release sound.
Full HD EOS movies
Capture Full HD EOS Movies, with creative manual control over picture and sound.
Timer shooting functions
Create great time-lapse movies with a built-in, pre-programmable interval timer. For extreme long-exposure photography, the shutter can be locked up in bulb mode for a specified time.
Fine Detail Picture Style
Prioritise gradations and detail captured by the highresolution sensor using Fine Detail Picture Style, which also provides adjustable in-camera sharpening parameters like threshold and fineness for JPEG files - so you can deliver high impact images directly from the camera.
Key features at a glance:
A full-frame 50.6-megapixel CMOS sensor and low-pass cancelation filter, deliver extraordinary clarity.
Shoot continuously at 5 fps, with dual DIGIC 6 processors.
USB 3.0 connectivity delivers fast tethered performance.
| Attribute | Value |
| --- | --- |
| Model: | EOS5DS R |
| Megapixel Banding: | 50 to 50.9 megapixels |
| MegaPixel (Effective Resolution): | 50.6 megapixels |
| Sensor Size (WxH mm): | 36 x 24 mm |
| Max Image Resolution: | 8688 x 5792 |
| Lens Fitting: | Canon EF |
| Compatible storage media (card not supplied): | SDXC, CompactFlash, SD Card, SDHC Card |
| Continuous Shooting Speed (fps): | 5fps |