Share your photographs...
We would love to feature your photographs on our equipment pages to help inspire others. We respect your copyright. Sharing is easy, just send us a link to your image on social media or your own website and remember to tell us about the following:
State that you own the copyright
---
Give us permission to use it
---
Include a link to your your web space
---
Include a caption for the image
---
Tell us about the equipment used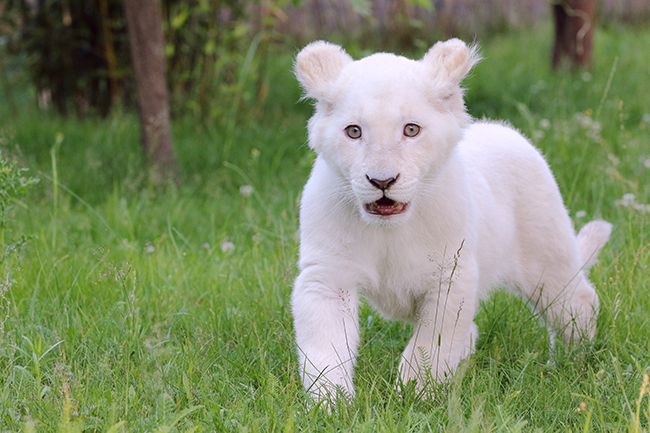 Upload date: 2015-12-04 Caption: Manufacturer sample image, Canon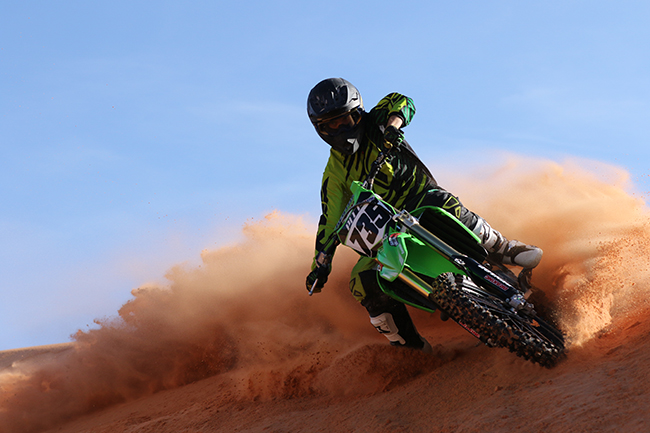 Upload date: 2015-12-04 Caption: Manufacturer sample image, Canon
Review this item...
Tell us how you would rate it overall:
Product reviews
---

Review date: 2016-02-17
Author: Peter Levenspiel
Great for sports photogrhaphy

Great feel, the features are outstanding and in the main intuitive like any Canon camera. The autofocus system is a great move forward and the 10 frames per second, combined with the large buffer are perfectly suited to photographing motorsports. I love this camera and I would gladly recommend trying it for sports and wildlife.
Manufacturers website: CLICK HERE
7D MK II Key Features:
20.2 MP APS-C CMOS sensor
Dual DIGIC 6 processors
10 fps continuous shooting
65-point all cross type AF
ISO 16,000 (ext. 51,000)
Full HD 1080p recording at 50 or 60 fps
Advanced iTR focusing
150,000-pixel metering sensor, with IR detection
Dual Pixel CMOS AF
Built-in Interval Timer & GPS
Dual card slots (CF & SD)
Clear View II LCD Screen
Optical Viewfinder with 100%
Built-in GPS
Exhibition-quality prints, whatever the weather
From wildlife to motor sports to street photography, a newly designed 20.2 megapixel sensor delivers results you'd be proud to see on the wall. Even in poor lighting the EOS 7D Mark II delivers photos and movie clips that are packed with detail. The camera's AF system can even focus accurately under moonlight.
Seize the moment
The EOS 7D Mark II uses Dual "DIGIC 6" image processors to deliver a responsive performance. Minimal lag time when shooting means you'll capture fleeting moments with precision timing.
10fps continuous shooting
Be confident of capturing that unique moment. Shoot up to 10 full 20.2 Megapixel resolution photos in a single second, recording images as JPEG, Raw or both at the same time. Up to Infinite JPEG or 31 Raw files* can be captured at 10 fps without any loss in performance, and the shooting rate can be customised to suit the pace of the subject being photographed whilst being recorded to the dual card slots. *When used with UDMA7 class card.
65-point wide-area autofocus
For maintaining pin-sharp focus while you shoot, the EOS 7D Mark II has 65 focus points to track fast moving subjects. Each focus point is a 'cross-type'** meaning it can lock on to both horizontal and vertical detail quickly and accurately. To assist shooting in extreme low light conditions, the EOS 7D Mark II can focus even under moonlight conditions where light levels can be as low as -3EV. **Number of available AF points, cross-type points and Dual Cross-type AF points vary depending on the lens.
Advanced iTR focusing
The EOS 7D Mark II's iTR AF focusing system uses colour and face information to recognise and track subjects as they move around the frame. AF responsiveness can be customised using a simple tool which adjusts the focus tracking according to the shooting environment and subject, so that other objects passing momentarily in front of the subject don't interfere with focusing.
150,000-pixel metering sensor, with IR detection
For consistent, accurate exposure metering the EOS 7D Mark II uses a 150,000-pixel sensor to split up the scene into 252 areas. Each one is analysed and the correct exposure settings are either set automatically or recommended to the photographer. Infrared light is measured as well as light in the visible part of the spectrum, for in greater accuracy in tricky lighting conditions.
Superb performance in low-light conditions
When light levels drop, keep shooting without compromising your creativity. The EOS 7D Mark II delivers superb image quality at ISO sensitivities up to ISO 16,000 (expandable to the equivalent of ISO 51,200) - perfect for discreet street photography, freezing the action in difficult conditions, and even hand-held macro photography.
Full HD with slow motion capture
Advanced video functions include Full HD (1080p) capture at variable frame rates up to 50 or 60fps - ideal for fast moving action or slow-motion footage that looks silky smooth, revealing the subtleties of motion on camera. HDMI output allows recording of 1920x1080 footage to external recorders to suit different workflows, with a headphone and microphone socket clear audio is captured that is as sharp as the visual output.
High-performance focusing for movies and Live View
For fast and smooth autofocus tracking whilst shooting movies or when using the Live View, EOS 7D Mark II includes Dual Pixel CMOS AF technology. Each pixel features two photo diodes that can be read independently during autofocus or together to capture the image. The speed and sensitivity of focus tracking when shooting movies can be adjusted to allow slow pull-focus transitions.
Flicker Detection
Flickering light, such as that produced by fluorescent light bulbs, can cause inconsistent brightness and colour while shooting. The EOS 7D Mark II can detect such conditions and time each shot to coincide with the peak brightness of the flickering light source, for consistent results.
Timer shooting functions
An in-built interval timer allows images to be recorded at pre-programmed periods – a great way to record a slowly changing scene and create time-lapse movies. For extreme long-exposure photography, the EOS 7D Mark II's shutter can be locked up in bulb mode for a specified time.
Built-in GPS
The EOS 7D Mark II can geotag images and movie clips with your exact position wherever you are in the world. Record longitude, latitude, elevation an
| Attribute | Value |
| --- | --- |
| Megapixels: | 20.2 |
| Sensor type: | APS-C CMOS |
| Sensor size : | 22.4 x 15mm |
| Max Resolution: | 5472 x 3648 |
| Aspect ratio : | 3:2 |
| Autofocus points : | 65 |
| Autofocus system : | TTL-CT-SIR with a dedicated CMOS sensor |
| Lens mount : | Canon EF/EF-S |
| Frames per second : | 10 |
| ISO min : | 100 |
| ISO max : | 16000 |
| Card format : | CompactFlash Type I (UDMA 7 compatible), SD card, SDHC card or SDXC card |
| File formats : | RAW, JPEG, MOV |
| Battery model : | LP-E6N |
| Shutter speed fast : | 1/8000 sec |
| Shutter speed slow : | 30 sec |
| HD Movie mode : | 1080 |