Share your photographs...
We would love to feature your photographs on our equipment pages to help inspire others. We respect your copyright. Sharing is easy, just send us a link to your image on social media or your own website and remember to tell us about the following:
State that you own the copyright
---
Give us permission to use it
---
Include a link to your your web space
---
Include a caption for the image
---
Tell us about the equipment used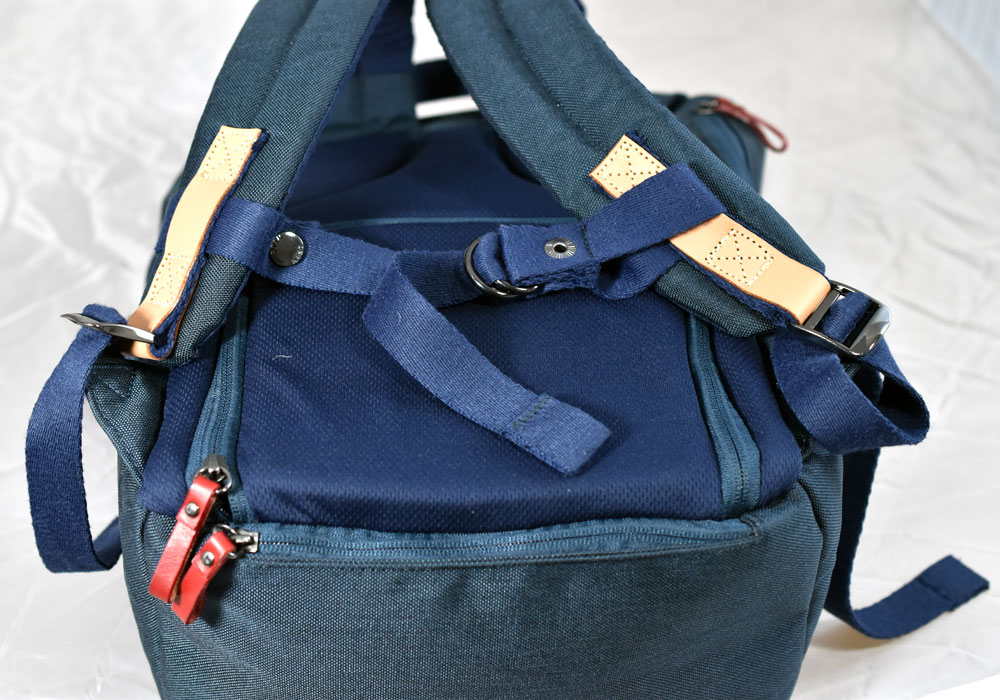 Upload date: 2018-02-04 Caption: Zkin Kampe Camera Backpack , © Peter Levenspiel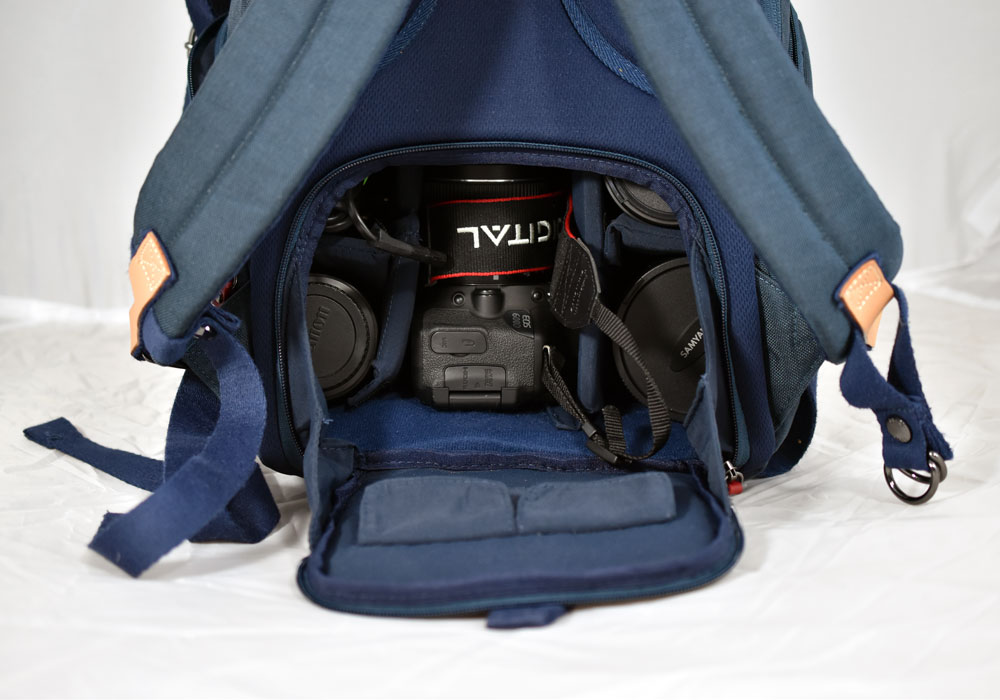 Upload date: 2018-02-04 Caption: Zkin Kampe Camera Backpack, © Peter Levenspiel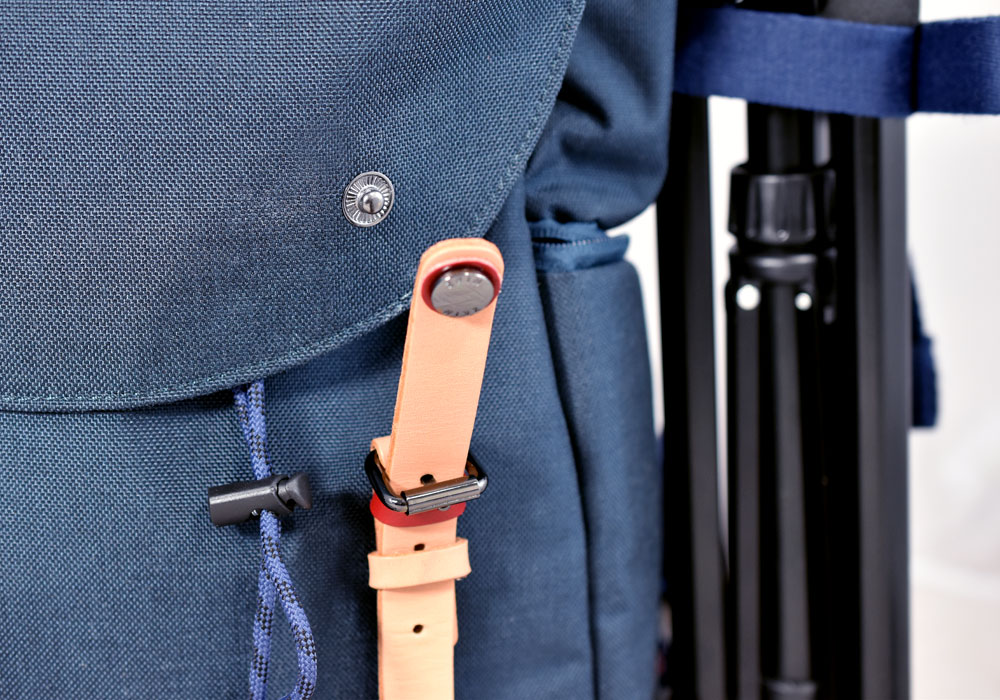 Upload date: 2018-02-04 Caption: Zkin Kampe Camera Backpack, © Peter Levenspiel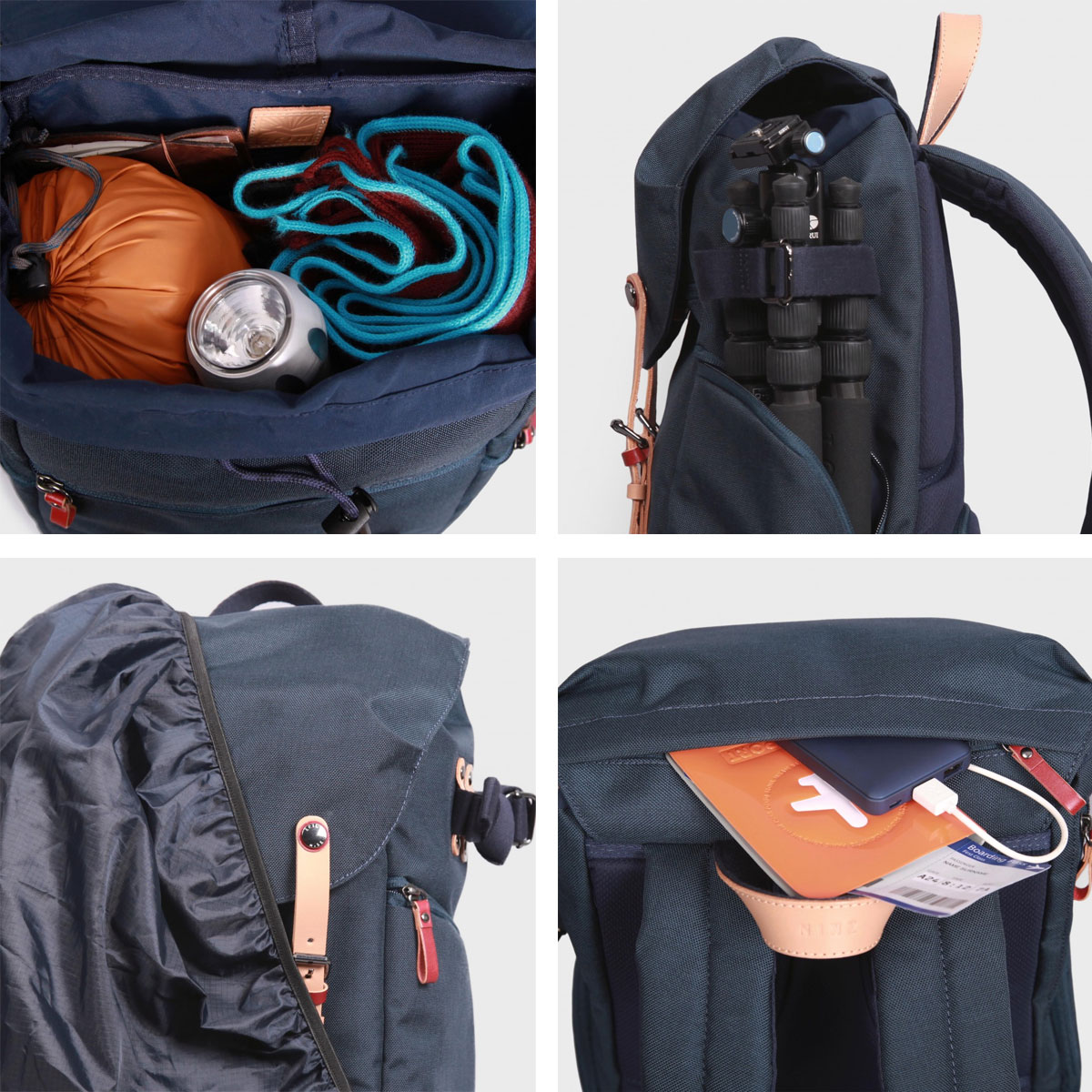 Upload date: 2018-02-05 Caption: Zkin Kampe Camera Backpack, © Zkin
Review this item...
Tell us how you would rate it overall:
There are no reviews for this item
FEATURE
- All Getaway series products adopt an extra durable and water splash proof canvas material. The "push button switch" enables users easily access to the inner compartment.
- With removable protective compartments, Kampe Canvas is intended for 1 mid-size prosumer / micro 4/3 interchangeable lens camera with lens attached and 2 extra lens or flash unit.
- Front compartment for 8" tablet. The built-in waterproof nylon cover to give an extra protection of your gadgets.
- Upper compartment for personal belongings. Attached quick release tripod mount and adjustable waist belt. Side pocket for outing gear. Cover flap with zipper suitable for carrying cell phone & travel documents safely.

Product Warranty

ZKIN aims to produce great long-lasting products for everyday use. All ZKIN bags are handmade and are subject to quality control at end of production process. Therefore, all material and the workmanship are under limited warranty for 2 years from date of purchase.

Wear & tear, accidents and misuse (including unintended use of the product) are outside the scope of this warranty.


Product Care

ZKIN bags are made of authentic leather, nylon and cotton; all very easy to maintain & clean.
Please do not ever wash your zkin BAG in a washing machine as it may damage the seams, the leather parts, soak the protective foams and take away coating of the material. Instead, please use a damp cloth or a soft sponge, cold water and hand soap (for nylon & cotton parts only!) to wipe clean the stains and dirt on your bag, giving it a good all round cleaning. Drip dry without any exposure to heating. Do not use bleach or any other chemicals.

In case of stains you cannot get rid of (such as from a leaking pen), take the bag to a dry cleaner who knows how to treat the fabric and ask for advice.

If you have wet items in the bag, do not leave them in there, always take them out as they may increase moisture in the bag and cause odour. Hang the bag to air, opening all zips, flap and pockets.

| Attribute | Value |
| --- | --- |
| GENDER: | UNISEX |
| GADGET: | 8" LAPTOP |
| MATERIAL : | (EXTERNAL) DENIER NYLON |
| MATERIAL : | (INTERNAL) COTTON |
| BRAND ORIGIN: | HONG KONG |
| LITRES: | 18 |
| POCKETS: | 6 |
| WEIGHT: | 1.04 KG |
| SIZE: | (internal) 11.4w x 6.7d x 6.69 h in / 29 x 17 x 17 cm |
| SIZE: | (external) 11.4w x 6.7d x 15.7 h in / 29 x 17 x 40cm |