You are here:
Surprisingly, kids can be pretty good at photography... with a little guidance!
Surprisingly, kids can be pretty good at photography... with a little guidance!
---
Posted on 2016-09-09 (2279 VIEWS)
---
In the last week of the school vacation I was desperate to fill a couple of days with my children. We were all a little bored of the regular round of bike riding or swim at the local pool. So I decided to take them on a photographic excursion to the High Beeches Woodland & Water Gardens. My kids have seen me messing about with cameras since they were born but this was the first time I handed my camera to them. Mostly I did this to keep them entertained but I was also intrigued to see what would happen.
Over the summer we've had a few teenagers join us on our Walkshops. It turns out that they make remarkably good photographers who understand the manual controls very quickly. Teenagers don't appear to need the scientific proof that something works, they just accept what they're being told and get on with the experimenting... The creative part of my mind finds this to be a very exciting approach. While good results require more experience it's clear to see when the experience journey has begun.
Teenagers are one thing... but my kids are seven and eight and they don't give a hoot for scientific theory. But they did get a great deal of joy pointing the camera at whatever took their fancy and hearing the pleasing sound of the shutter opening and closing. It also started their minds thinking critically about what to take a photograph of. The results? Well, I was happy not to have my camera dropped in the pond but I feel very sure that I have laid the foundations for a life time of enjoyment making images.
I am delighted to recommend a visit to the gardens with or without children - just don't forget your camera! If you want a little help, you might like a private visit and tuition at our new workshop, accompanied teenagers are very welcome too: Woodland and Water Garden Landscape Photography Workshop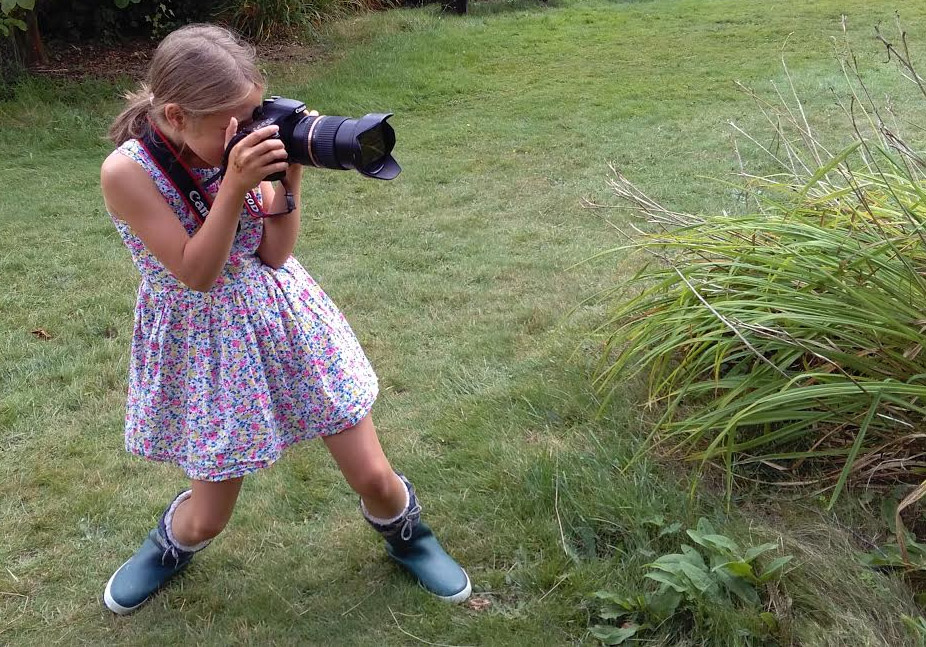 © Peter Levenspiel
---
INDEX TO ARTICLES