The joy of wildlife photography
---
Posted on 2017-03-21 (2412 VIEWS)
---
Fortunately it was dry when we got out of the jeep, as we had over half a mile to walk through the wood to the hide, carrying a solid tripod and head, camera and long lens, and all our food for the day.
It was around 7.30am when we arrived at the riverbank, and to the hide. A grand term for a pop up tent, two feet by four, and under four feet tall. It's as well my companion and I were friends, as we spent 10 hours shoulder to shoulder inside our tiny home, stifling and hot, sitting on small metal stools. Conversation kept to a minimum, and in whispers. "Just going for a pee." "What?....no, not now. Look!" A couple of dragonflies came by. I missed the first, and settled into the calm resignation essential to enjoying these days. Relax, appreciate the surroundings, expect little – but keep alert.
So, was it worth it? Oh yes. A heron on the far bank caught a large fish, and we caught the heron. And then, as the sun came out, so did the kingfishers. On a perch 12 to 15 feet away, visiting time and time again, diving for fish, admittedly smaller, carrying it off and then returning for another. Filling my viewfinder with colour and beauty, and making a good day. A very good day. Next time – wanna come?
Whether you would like to try your hand at wildlife photography or take your work to the next level, why not join Paul on a Lens Lab Workshop...
A taster session at Millers Wood is bound to get you hooked: Taster Sessions
One-to-one tuition is a great way to learn new techniques: 1-2-1 Wildlife Tuition
Advanced photographers and bird lovers alike will enjoy the Birds of Prey: Birds of Prey at High Beeches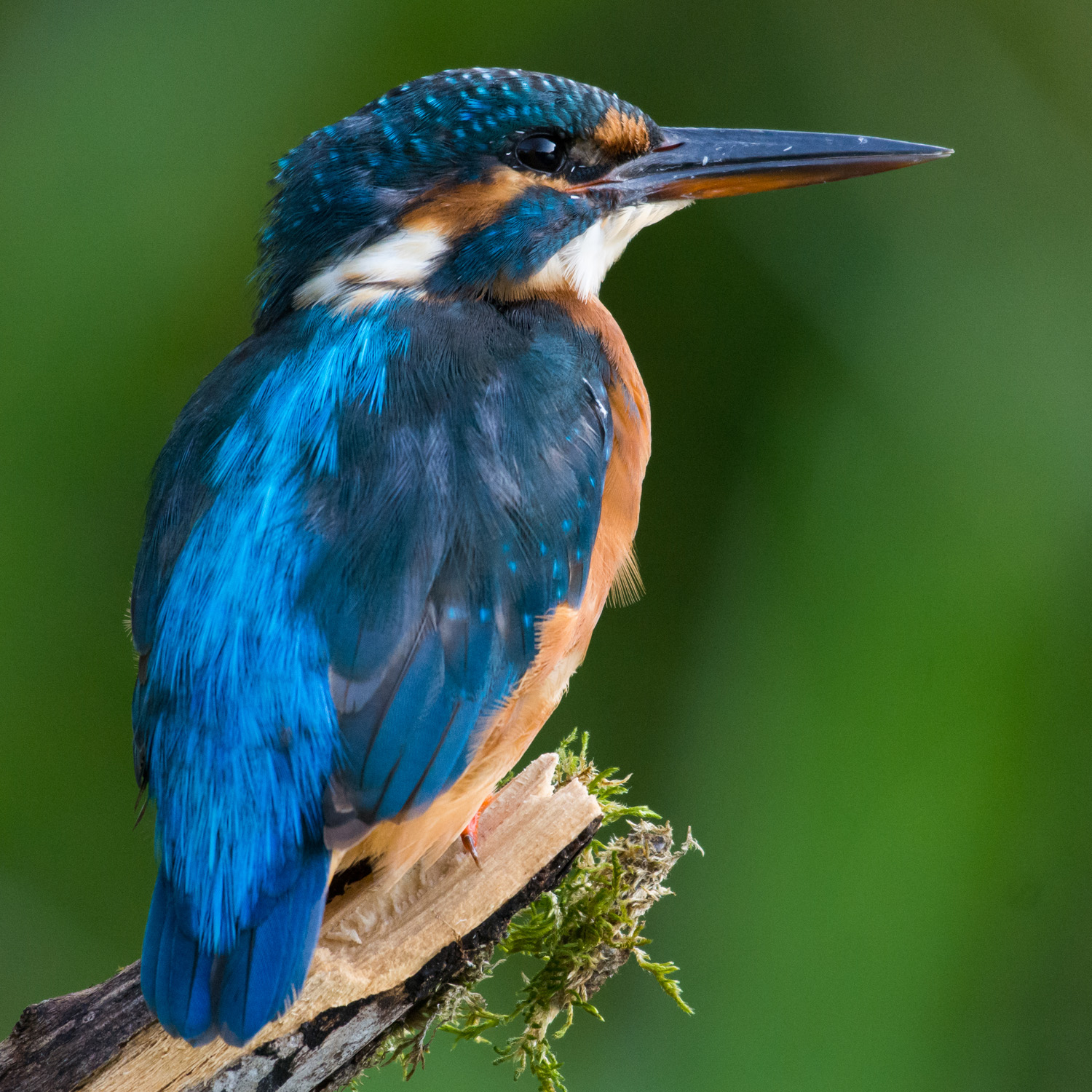 Kingfishers are a popular wildlife subject in the UK. © Paul Stillman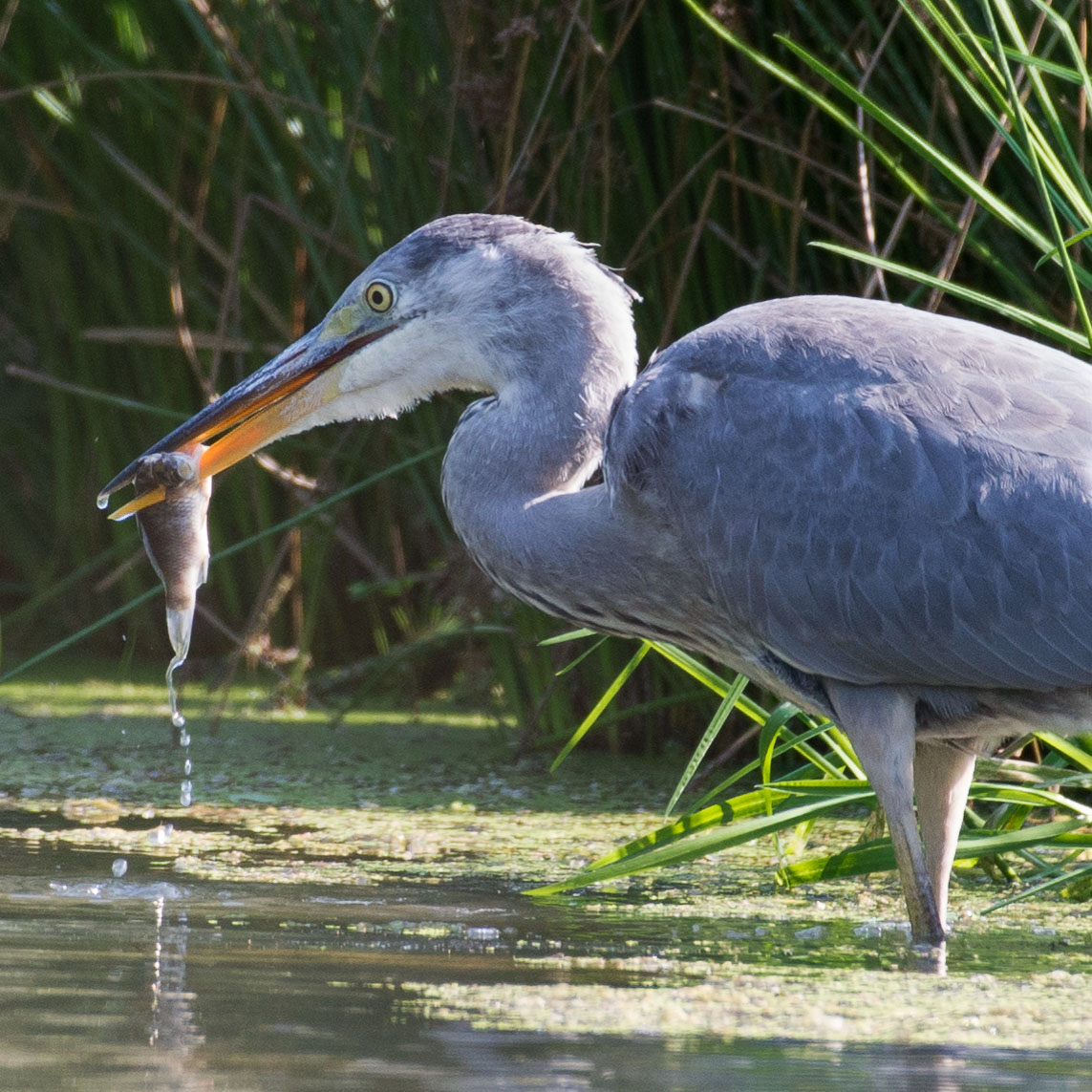 Photographing a Heron is not trivial. © Peter Levenspiel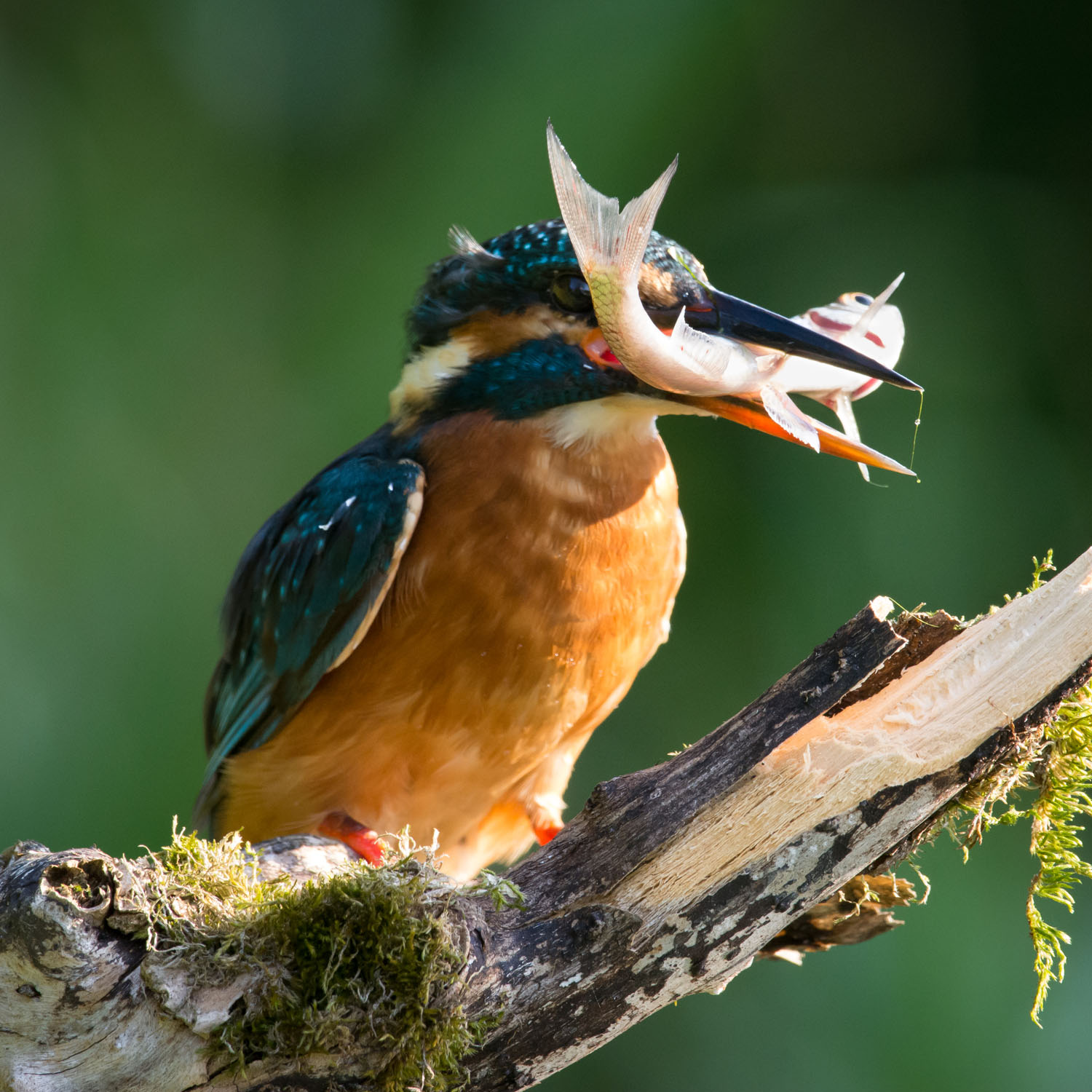 Watching the birds can be meditative. © Paul Stillman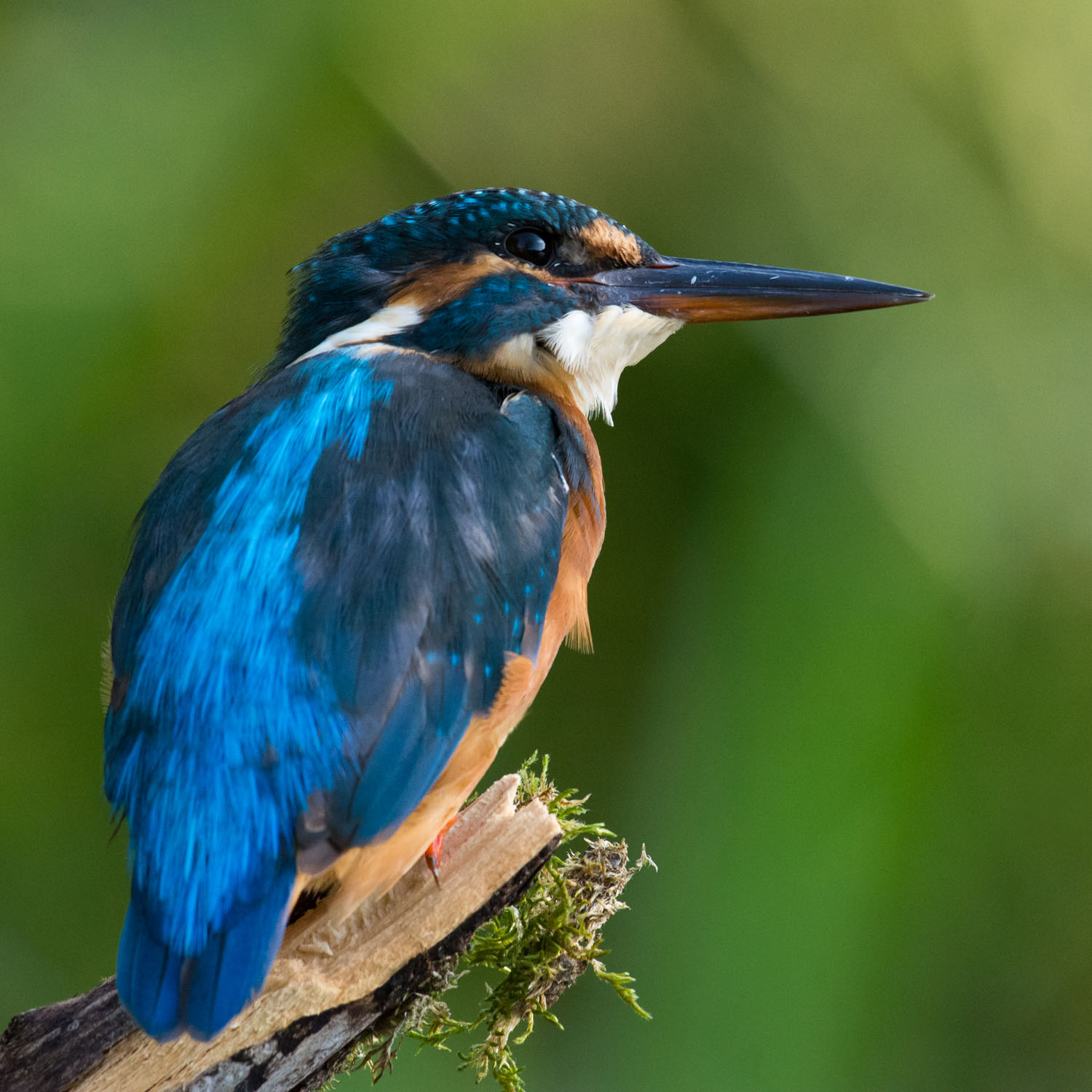 The Kingfishers colours make it an attractive bird to photograph. © Paul Stillman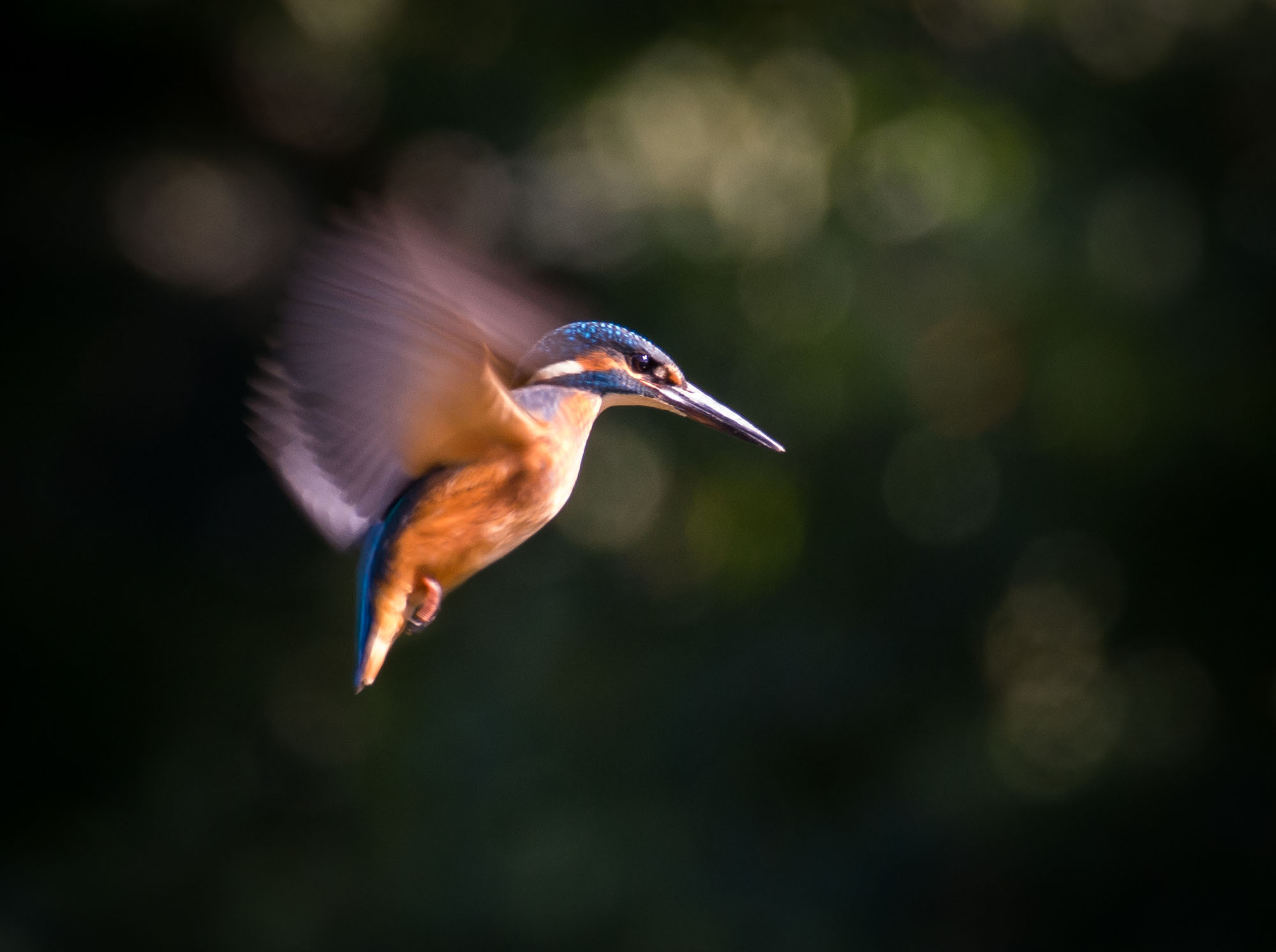 Capturing a Kingfisher in flight is a magical moment for any photographer. © Paul Stillman
---
INDEX TO ARTICLES
WHAT YOU NEED TO GET STARTED: