Into the Woods: Trees in photography at the V&A
---
Posted on 2018-01-30 (2748 VIEWS)
---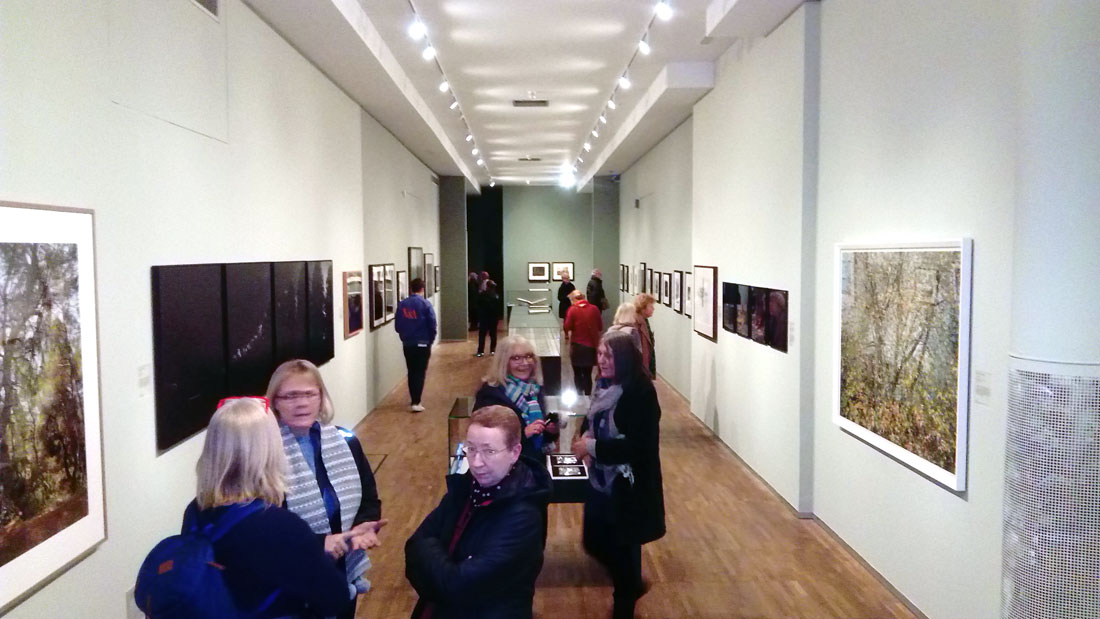 We've just returned from one of our favourite haunts where we were delighted to happen upon a photography exhibition about trees. Trees have always been a wonderful source of material for photographers so it's great to see this particular genre celebrated so enthusiastically at the V&A museum in South Kensington, London. Some of the first photographic subjects collected by the V&A included trees and the museum has continued to acquire photographs of trees ever since. This exhibition marks the 800th anniversary of the Charter of the Forest, sealed in 1217 by King Henry III, and the launch of the 2017 Charter for Trees, Woods and People.
Into the woods is an exquisite journey back in time to when photography was crafted with light on emulsion and chemicals by pioneers such as Ansel Adams. There are works shown by 40 photographers including Paul Strand, Robert Adams and Henri Cartier-Bresson. Our favourite is the pine forest in Gyeongju, South Korea by Bae Bien U from the 2014 series Sonamu (Pine Tree). This hauntingly powerful image has a calligraphic quality recalling the soft brushstrokes often used in traditional paintings from the area.
Many photographs of trees are created as botanical records but a plethora of artists have also found creative expression in them. As a subject, a tree can be presented in so many different ways, it can be dark and scary, or bright and cheery; They often act as a metaphor for life and hope and are powerful subjects to communicate important messages about conservation. There is also something calming about simply being among trees that is beneficial to our souls. Crafting photographs of trees is a wonderful way to get amongst them and appreciate their beauty.
If you like taking pictures of trees you'll find a visit to this free exhibition will help you get inspiration. Or book yourself onto our next Garden Landscape Workshop where you'll find some rare and beautiful trees at the historic High Beeches Woodland and Water Garden. Lens Lab has private access to these gardens declared 'outstanding' by English Heritage. There is a wonderful display of Rhododendrons and the National Collection of Stewartia Trees set in the finest wild meadow in the south of England.
Into the Woods is running until the 22nd of April 2018. INTO THE WOODS >
The next Landscape workshop is on the 24th of March 2018. TREE PHOTOGRAPHY WORKSHOP >
Show your support for the right of trees by signing the Charter for Trees SIGN THE TREE CHARTER >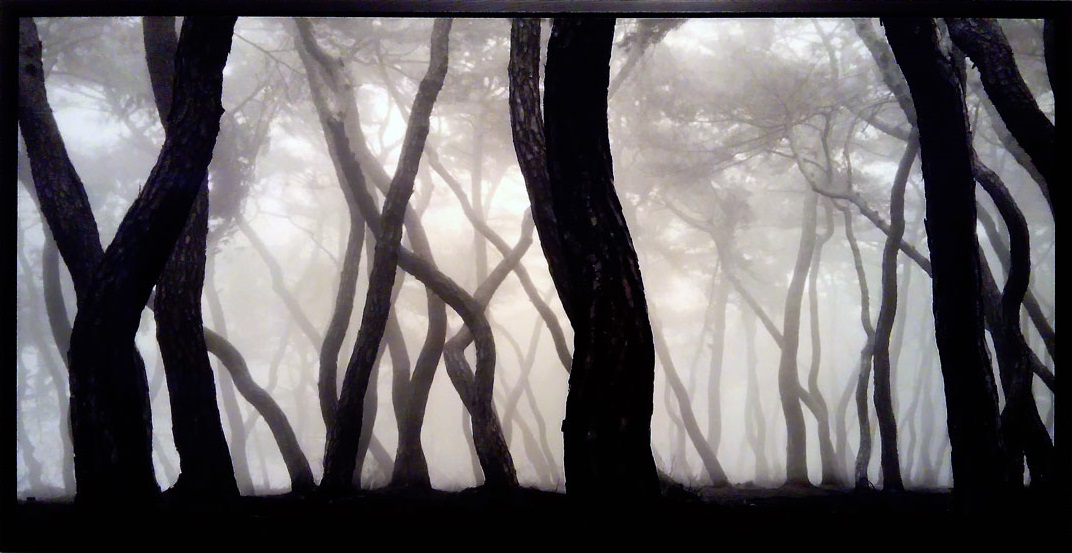 Pine Forest by Bae Bien U from the 2014 series Sonamu (Pine Tree) on show at the V & A until the 22nd of April 2018
---
INDEX TO ARTICLES
WHAT YOU NEED TO GET STARTED: