Wobble free Wimberley Head Mark II
---
Posted on 2017-03-22 (2407 VIEWS)
---
GEAR REVIEW: Wimberley Head MkII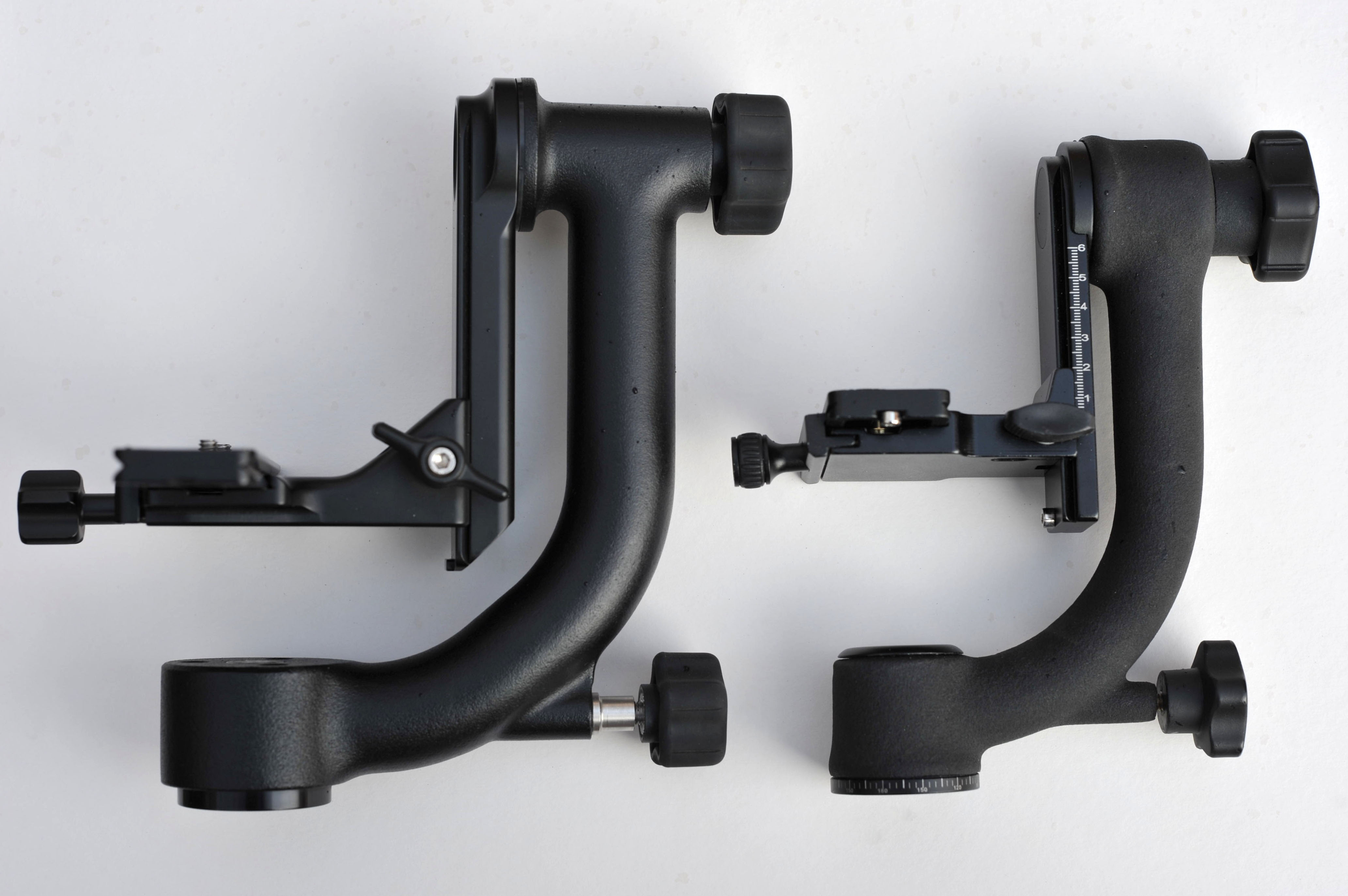 Cheaper alternatives are available but they are no comparison for the real thing. © Paul Stillman
Most of us are familiar with the two common types of tripod heads. Ball heads, where the camera is adjusted by loosening a single knob, and three way heads, when each movement, pan, tilt and levelling have a release of their own. The ball head is convenient, but with a heavy camera can be unstable, when the three way is more precise, but also cumbersome, with several control knobs sticking out at different angles.
Enter the gimbal! This is designed to address a further problem using tripods. If you are shooting sport or wildlife you will probably have a large and heavy lens, which you need to swivel around quickly and smoothly to follow your subject. Not easy if you have to work three controls at once, or feel you are balancing your camera on a wobbly pile of bricks which wants to fall over. So the idea goes like this. Suppose you suspended your camera and lens from above so it was on a swing and would naturally come to rest at the bottom of the arc. Then you balance the combination so the weight is in the middle, and it doesn't droop at one end. Finally you have a pan motion at the base of the head and the swing action above, to adjust your angle without losing stability. Sounds cumbersome? It isn't, it's brilliant.
So good I even bought one. £60 on eBay. Lens Lab of course do things properly, and rent the Wimberley, a professional American system costing ten times that price. Yes, that's right. Now my version ain't bad, for the money very good. The 'bearings' are in fact neoprene and have to be stripped and cleaned when any muck gets in them. Not difficult and it does give me the chance to tighten the screws, more essential maintenance. The action is smooth enough, but a tad stop start. Either axis is either locked rigid or moving freely, not much in between.
The Wimberley is larger, another kilogram heavier, but damn it - beautifully made. A real pleasure to use, the movement silky smooth and the camera very secure. Both versions attach the camera not with the usual tripod screw, but with a plate. The lens foot screws to that, then the plate slides up and down in a sort of locking track, ensuring the centre of gravity can be placed over the perpendicular arm. I've loved using it, most top of the range equipment carries that pleasure. Would I buy one? Probably, if I could afford it. My cheapo will have to do for now, but I might hire the Wimberley for special occasions. It's a joy to use, and if you've shot sports or wildlife without a gimbal, you are in for a treat.
Transform your photography: Try the Wimberley head for £13.52 for a single day hire: Wimberley Head MarkII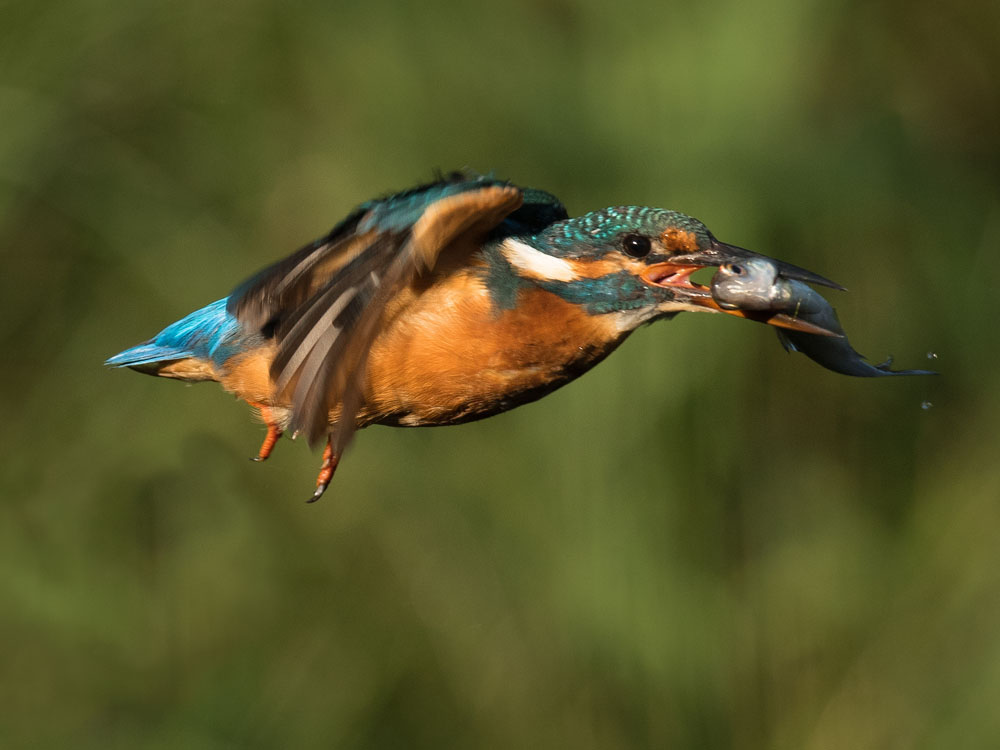 Ideal for catching fast moving subjects. © Paul Stillman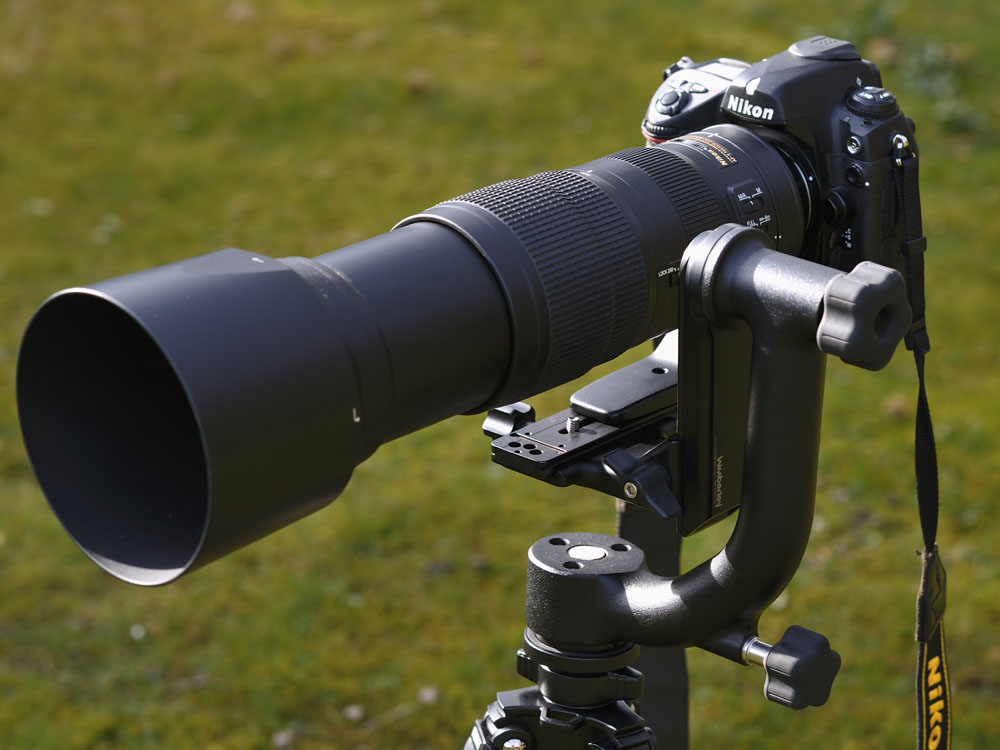 Steady your camera with the sturdy Wimberley Head © Paul Stillman
---
INDEX TO ARTICLES
WHAT YOU NEED TO GET STARTED: