Grow your garden photography skills
---
Posted on 2017-02-22 (2669 VIEWS)
---
Do you love garden photography? If so, this years bluebell season is going to be a great opportunity to get outside with your camera. Here are my top tips for taking better photographs of blossoming garden landscapes.
Location location location...
Not all gardens are created equally. Those of us lacking green fingers might have the type of gardens best suited for macro photography or abstract art. Fortunately there are so many great gardens open to the public that we really are spoiled for choice. Lens Lab loves:
Wakehurst Royal Botanic Gardens, Ardingly, West Sussex
Pashley Manor Gardens, Wadhurst, East Sussex
Borde Hill Gardens, Haywards Heath
Royal Botanic Gardens, Kew
To tripod or not to tripod?
Definitely to tripod. Two reasons. Firstly composition is key and fooling about with a tripod will slow you down and make you consider the composition in more detail over a longer period of time. Tiny adjustments to the composition can make a huge change to the end result and these small adjustments are made easier using a tripod. Secondly, if you want high ISO pin sharp photos you simply have to hold the camera very still: tree stumps, park benches and garden ornaments all make good substitutes but they're never really in exactly the right place.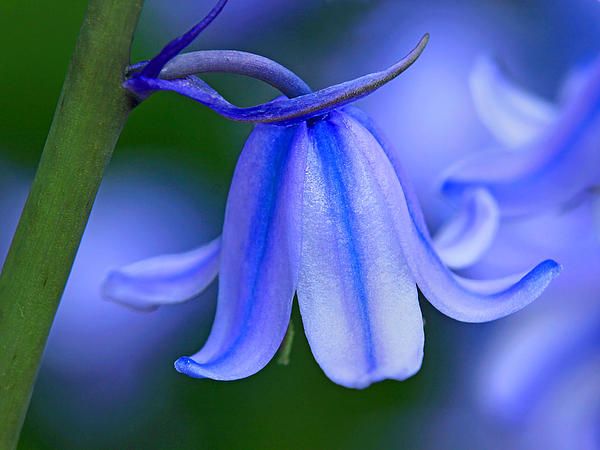 A tripod is a must have item for macro photography © Pinterest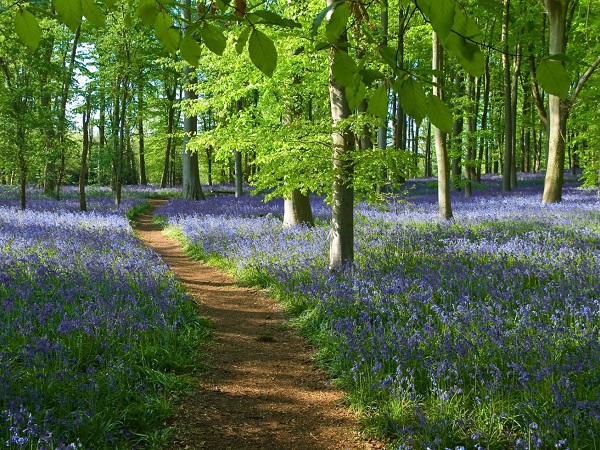 A pathway leads the eye and the mind into the scene. © Coton Manor
Best time of day?
Early morning is great, late in the evening is too. The low sun is much less harsh than a midday sun and allows for richer colours and the deep shadows that can add an entirely different perspective to your shots. Personally I think there's something special about being outside at the crack of dawn with your camera at the ready. It gives me a sense of how insignificant we are, sitting on a rock spinning through space, oh look, there's our sun just peeping up over the horizon...
The stairway to heaven
A picture tells a thousand words... well if it's any good it might. It's always helpful to use a path, a bridge, tracks or roads leading into or through a scene because it helps the viewer think about where the trail is leading. Human beings love a story and it's hard to convey a story in a two dimensional image; Steps, paths, bridges all help to tell human stories and the sight of them provokes the imagination into action.
Pick your moment
It should be pretty obvious that you're not going to get a good photograph of bluebells in August. Do your research, find out the right time to get the subject at its best, think about when the leaves will turn bright red, when and where the mist may appear or when the bluebells will be carpeting a forest floor.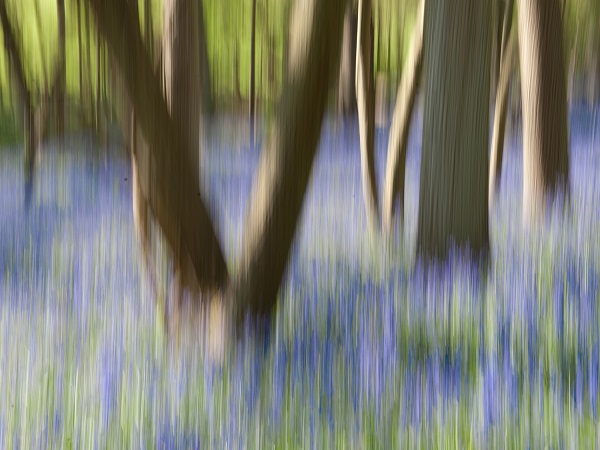 Shake the camera for creative effects. © Paul Stillman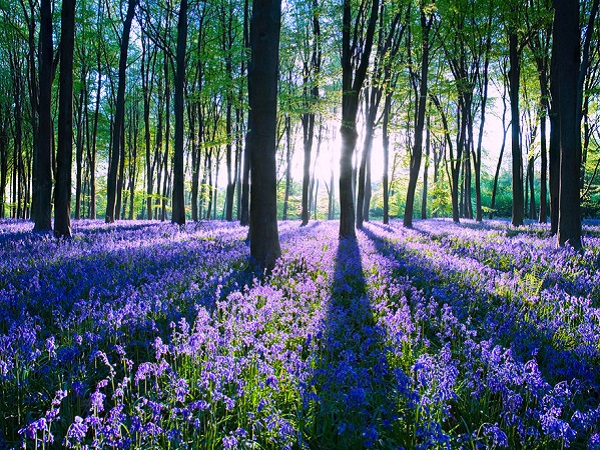 Early or late sun can produce dramatic shadows. © David Johnson
Get creative
Sometimes it's unhelpful to try and record a scene in a perfect likeness. It's so tricky to capture the essence of what your eye sees in comparison to what you produce in a flat photograph. This is partly because when you are there you have other senses working; you hear the wind or the crackle of sticks under your feet and you feel the sun on your face. These factors make you have an emotional response way beyond the beauty that is in front of you and it's hard to work out which is beauty in the eye and which is beauty from the sum total of all your senses. There's no formula to get around this subjective problem but I find it rather helpful to experiment. Just fool about and see what happens. Shake the camera during exposure, use a coloured filter, over expose the shot... do the unexpected and see if you like it. The images you produce in this way will not faithfully reproduce a landscape but you are likely to make something truly original AND you're bound to have a bit of fun along the way!
Go for Gold
There's no better motivation to take better photographs than the chance of winning the glory (and cash) of a prestigious competition. There are plenty of competitions but we think the International Garden Photographer of the Year IGPOTY is well worth keeping in the back of your mind when you're out and about with your camera.
If you're keen to learn more, why not join our Woodland Landscape Workshop at High Beeches Gardens. The beautiful bluebells should be in full force at our 29th of April workshop.
---
INDEX TO ARTICLES
WHAT YOU NEED TO GET STARTED: