Slow down time with ND filters
---
Posted on 2017-02-16 (3787 VIEWS)
---
Shooting by Moonlight... sometimes it's just not dark enough!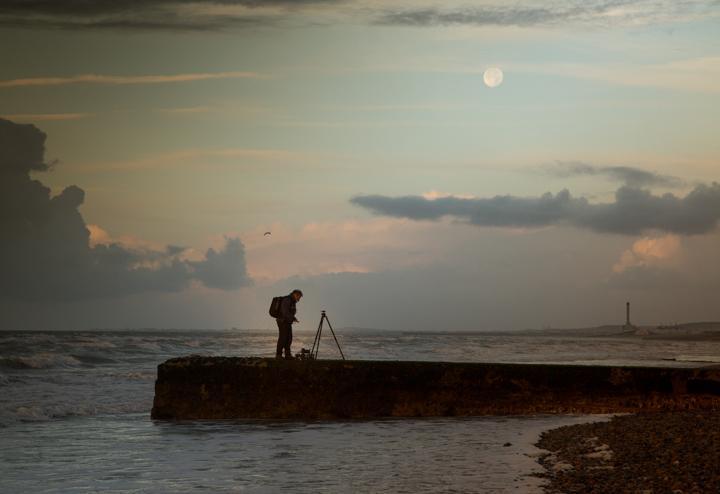 One of the greatest challenges I've had on our London and Brighton Nightime Walkshops has been, "what can I do with this great big DSLR camera that I can't do with my iPhone?"
I have to admit, the smartphone cameras are quite a challenge.
But they don't really allow us much control - there are lots of opportunities that open up when we really start to play with time and light. That's one of the great joys of creative photography...and it tends to happen when we go to the technical limits.
A good example is really long exposures - aka Time Exposure.
Ever seen those landscape pictures where a waterfall turns to a ghostly mist, or the sea turns to glassy smoke? That effect can be achieved with exposures of over 30 seconds...more like a minute or three. During that time, the water moves across the sensor while the rocks, buildings, or anything else inanimate, stay still and sharp. The "mist" effect is simply blur from subject movement.
To get the camera to achieve this effect takes a little technique.
Firstly, we need to have the camera still. That eliminates camera movement, which will blur the inanimate objects. No one can hold a camera rock still for 30 seconds...we all have to breath and most of us have heartbeats (if this isn't you, please don't write in - just get back in your coffin).
So the camera goes on a sturdy tripod. Camera movement eliminated.
Next, we need to persuade the camera to keep the shutter open for minutes at a time. Most DSLRs will allow us to set shutter speeds of up to 30 seconds. Beyond that, we need to set the shutter to "Bulb" (B) and use a manual or electronic cable release*. Make sure these have a lock facility that means you don't have to keep your thumb on them. Now this is where the problem starts...in anything but the darkest conditions. Even with the lens at it's tiniest aperture, there's too much light!
Yup, every shot is just a sea of nondescript white...terribly over-exposed. Or the exposure is too short to see any real effect. Time to bring out the ND Filters - sunglasses for your camera. An ND filter in front of your lens cuts out light, according to its rating. They come in three types - screw-in round filters, that thread into the filter ring on the front of your lens; square plastic ND's that slide into a holder; and don't forget graduated ND's that are also usually the slide-in square type.
The stronger the ND filter, the longer the exposure you'll need. Typically, you'll see a good effect with an ND rated 4-6 stops or more. Here are some examples of the same image with different NDs, shot at the Brighton West Pier - a great walkshop location to practice this technique.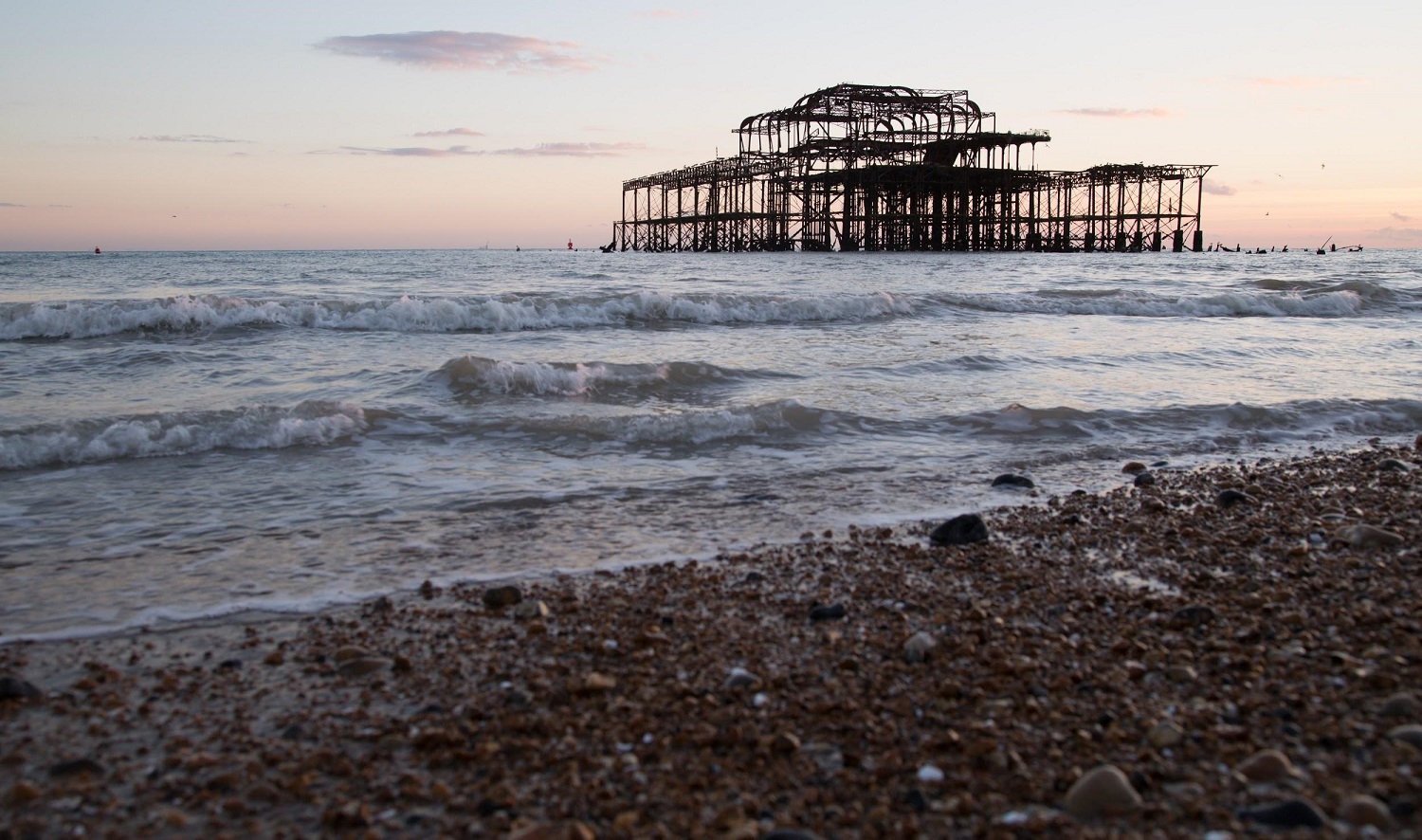 1. Shot at 1/50th second, aperture f6.3 - a pretty standard, hand held shot...well, its ok...just an unremarkable snapshot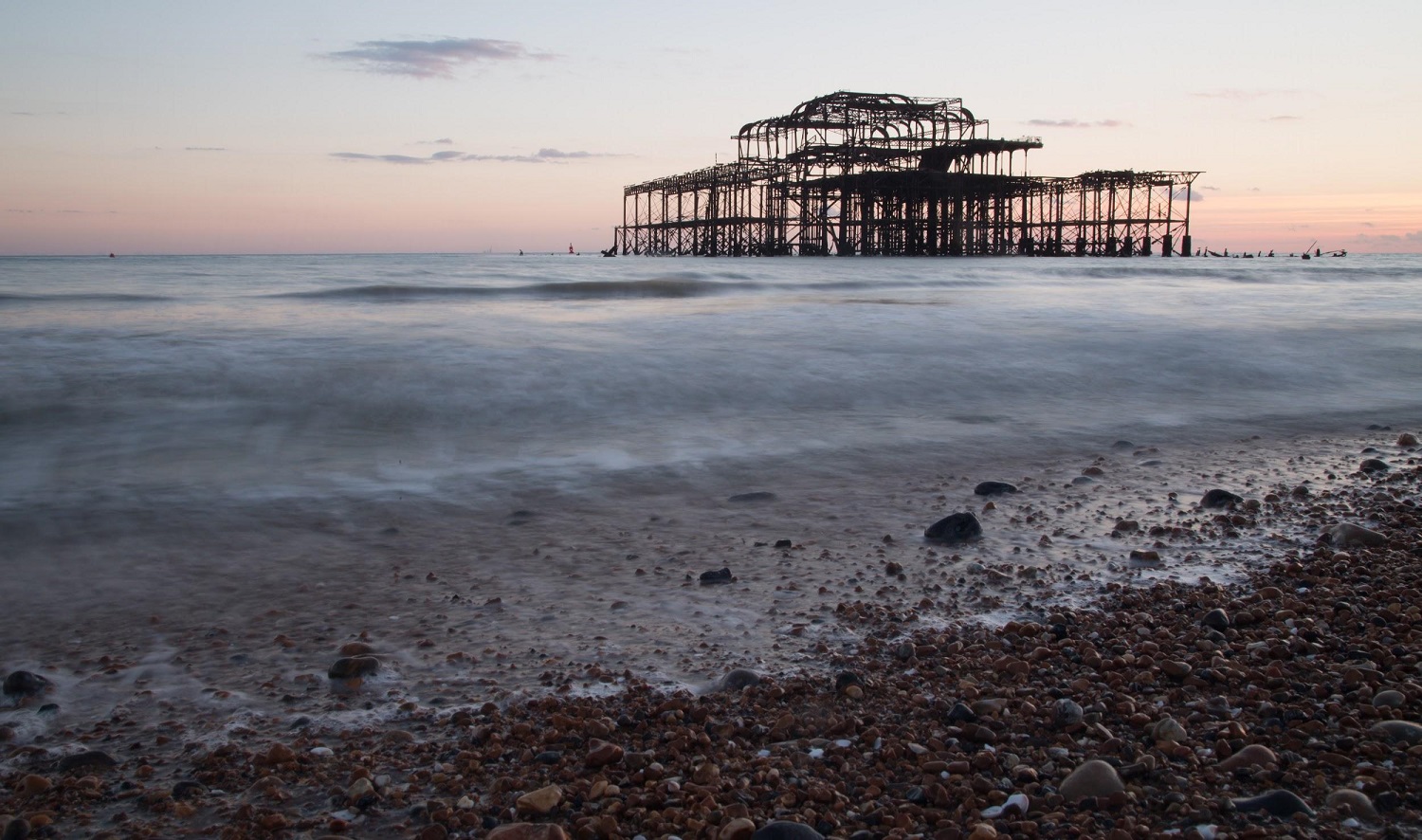 2. ….so the camera goes on a tripod and the smallest aperture set - f22. The camera light-metering robot sets a corresponding shutter speed of 1.3 seconds….getting more interesting...the sea blurring to suggest motion...the architecture and the stones stay still and sharp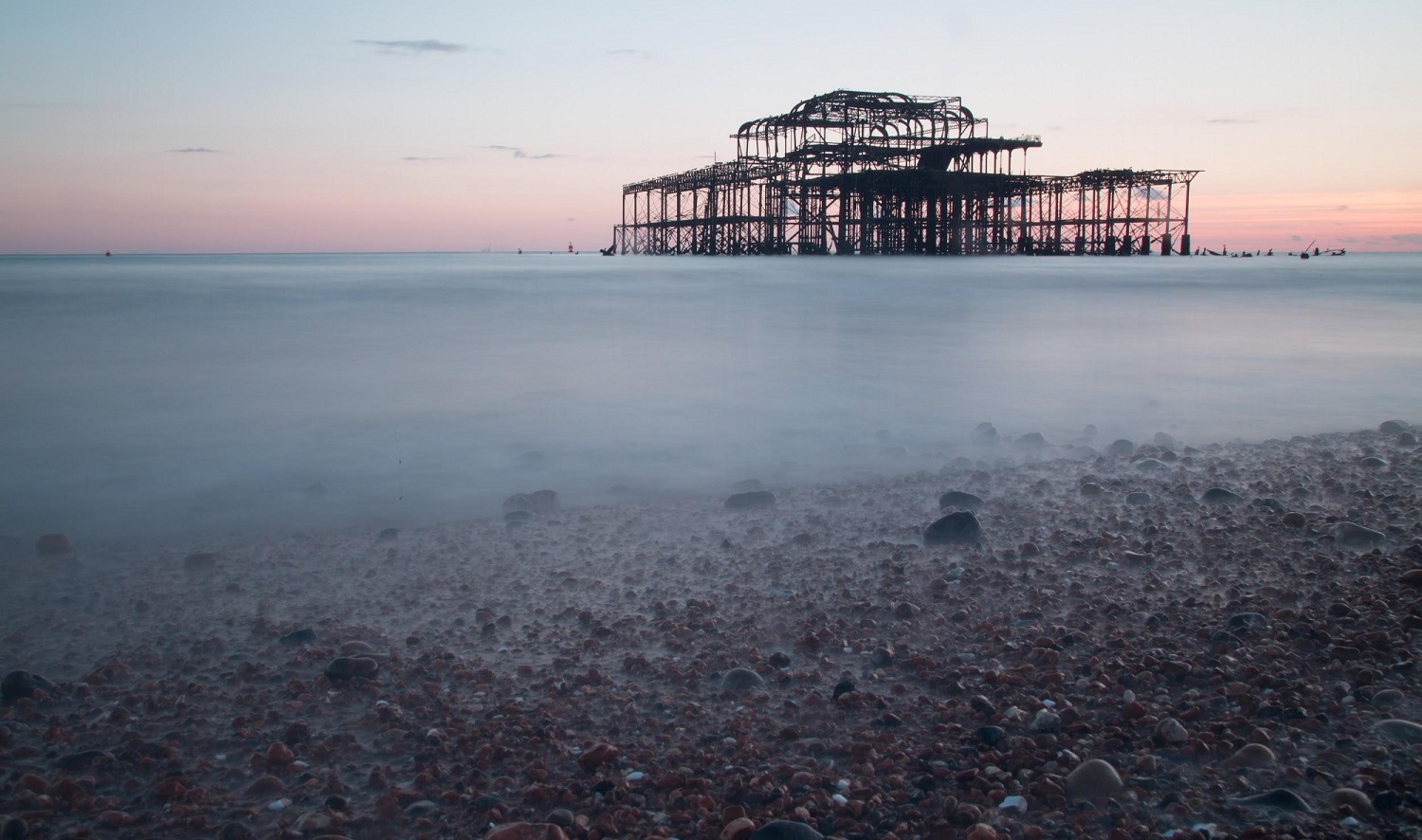 3. Add some ND filters and exposure/shutter speed is now 23 seconds at f22! Now we're into time exposure and the sea has turned to mist. Notice the effect is strongest where there is more movement, and where the movement is closer to the camera?
These examples are as shot, with no photoshop...we can do a lot in camera.

A true master of long exposure, some of it at this very same location, is Brighton Landscape photographer Finn Hopson (it does help that his gallery is right opposite the delightfully decaying West Pier).
Take a look at his amazing work, here: http://www.finnhopson.com/brighton
So it's time to open up that world of time and light...by slowing your photography right down.

* Electronic cable releases need not be expensive! Drop me a line via email here, or in comments and I'll happily point you toward a good inexpensive one.
We have a limited number of ND starter kits for sale that will fit any lens types: CLICK HERE for details
---
INDEX TO ARTICLES
WHAT YOU NEED TO GET STARTED: