Finding the right photo book for your pictures
by Flavio Longato
---
Posted on 2019-10-31 (1455 VIEWS)
---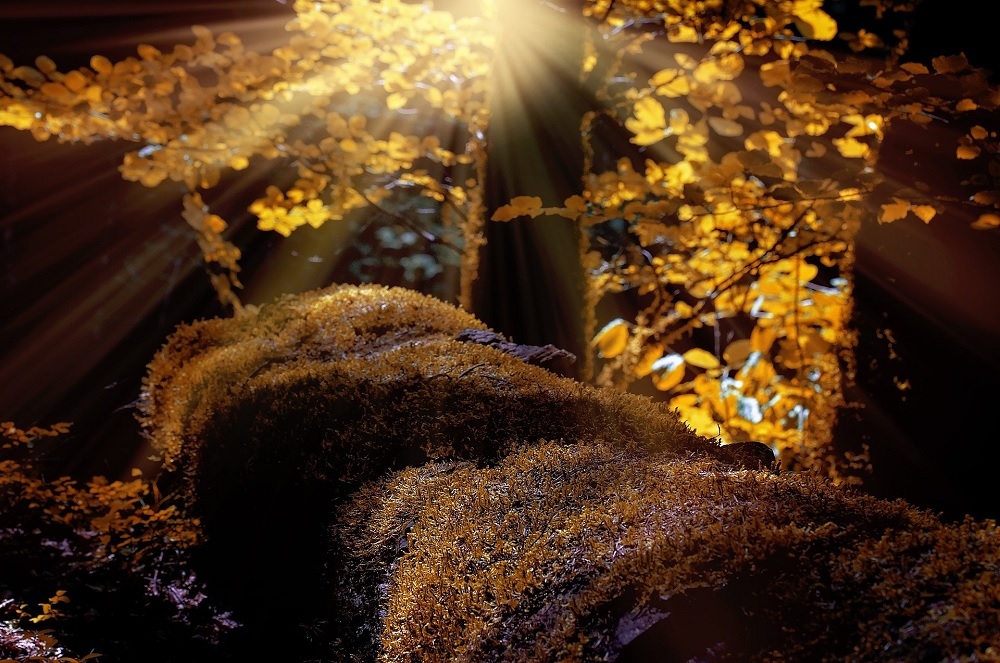 Whether you're shooting landscape, portrait, or any other kind of photography: The pictures you're taking are meant to be shared. Nowadays, social media is our first go-to place for sharing beautiful work such as our photos. Despite the comfort and convenience of platforms such as Facebook, Instagram, and the like, there is a difference between digital photos and actual printed versions of them. For many, a photo book is the ideal method of presenting their collections. In order for these projects to succeed, it's important to know which type of photo book to choose. There are countless companies out there that let you create books in a wide variety of formats and sizes creatively. As with many things in our world of plenty, it can be hard to make a decision due to the sheer quantity of options. With one factor being the price to pay, the selection is only marginally reduced. Especially thanks to deal platforms like Photo Book Deals, there's always a way to save without compromising quality. However, a decision much more important than price is the type of photo book. Find out here what you should consider to give your photos just the right way to shine.
1. Format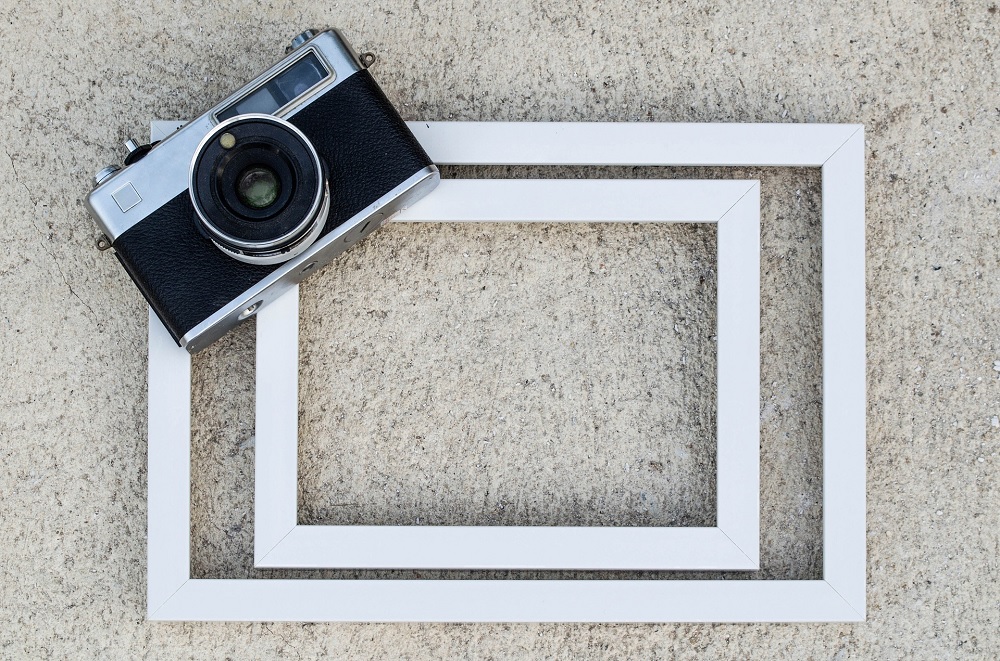 The devil's in the detail. Stunning photos of landscapes or extraordinary photos taken with a telephoto lens demand to be printed in large formats. Anything smaller than A4 would let details get lost. That would be a shame after you have put so much TLC into creating those photos. Most photo book companies offer formats up to A3. That doesn't mean that every single one of your photos needs to be full-page and focused on every tiny little detail. There's always the option to create collages of photos that express their true meaning in smaller formats just as well.
Photo books don't always have to scream professionalism, though. Sometimes, you might just want to take some of your pretty pictures and turn them into little booklets for yourself or as gifts. There are lots of options regarding the format. For instance, you can choose small square booklets in 20x20cm format which really make for a great gift. Apart from that, the formats photo books have to offer are quite straightforward: Portrait for portrait photos and landscape for landscape photos. Have a look at your photos and make a decision based on the types and formats you have there.
Let's say you've gone above and beyond in creating a unique and fascinating photo. Perhaps a nature close-up showing the incredible detail of a leaf's structure or the one picture in your collection you just can't take your eyes off of. Naturally, this picture should be featured prominently in your photo book. Placing a photo over two pages of the photo book lets you use double the space, but typically, you lose a little of the picture in the fold. There is a way to keep the whole picture in full view, though: Lay-flat. Each page you flip over lies smoothly and thus offers a neat and seamless transition between the two pages. Spiral bound photo books offer this naturally, but there is a gap between the two pages. But you don't have to compromise on the binding. Most photo book suppliers offer a lay-flat hardcover option.
2. Binding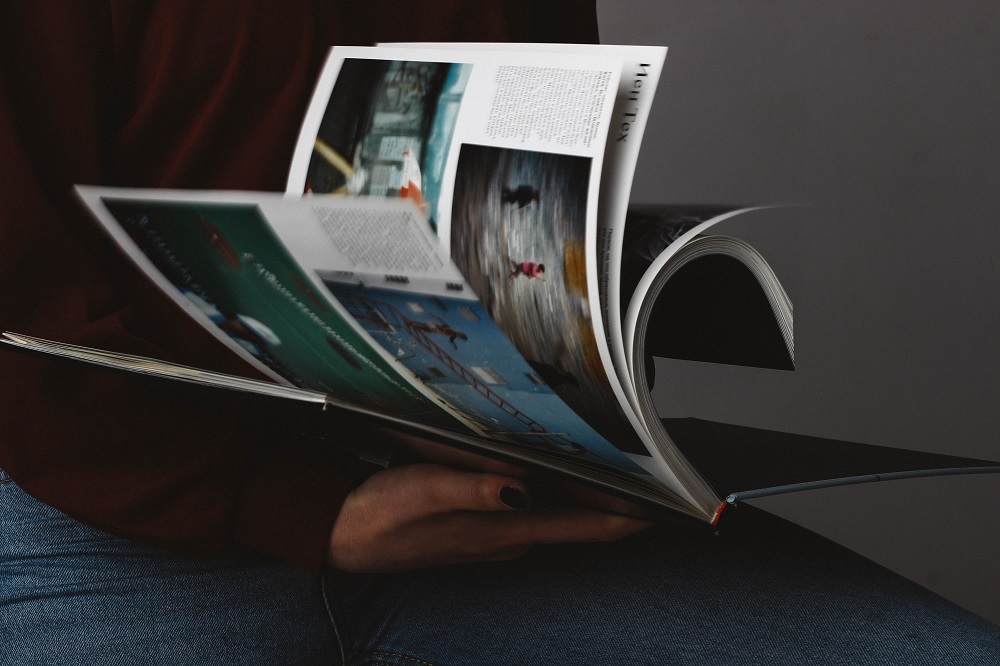 While there are no specific rules for pairing the type of photography you take and the binding your choose for your photo book, it's good to have a general understanding of your options. The simplest binding methods are stapling and ring-binding. They are the least expensive choices. To really make an impression, though, there are more premium options to choose from. Soft cover photo books (also called "perfect bound") have a sort of pocket book feel to them. They bend and you can flip through the pages easily. Hard cover photo books are the next step up. They can be made of or covered with different materials such as leather, linen, or wood. Hard cover photo books are sort of the cream of the crop in terms of their look & feel. With almost all choices, you can choose a picture to decorate the cover page as well.
3. Pages & Paper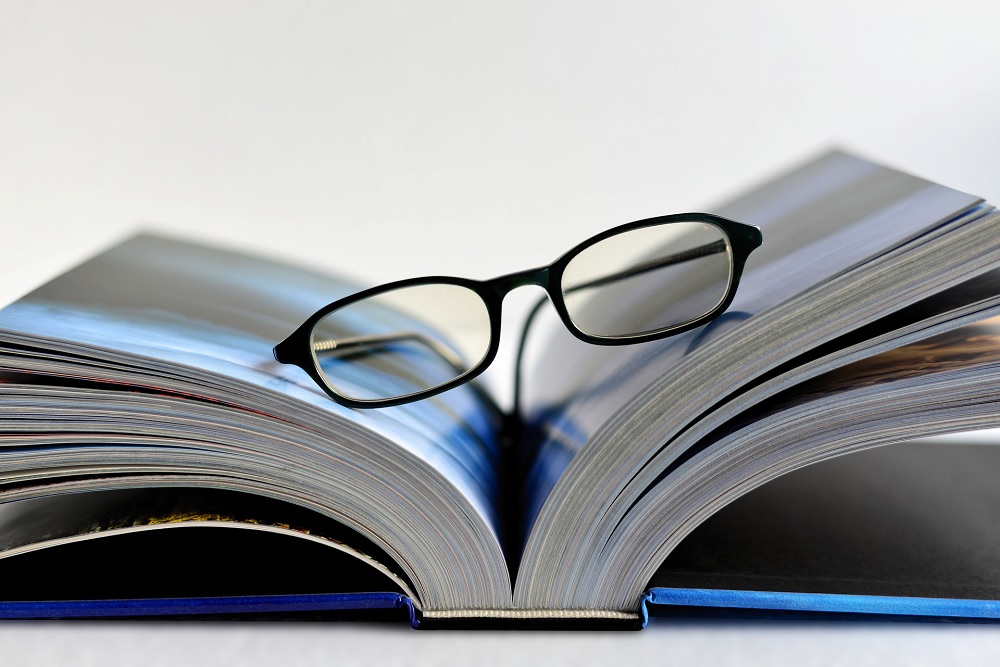 The more meaningful or special your photos are to you, the more important it is to ensure that the printing quality is good. This is highly dependent on the paper type and quality. The most common finishing types for paper are matte and glossy. While glossy paper shines, matte paper does exactly the opposite. It's a matter of taste, of course, but lately, a matte, pearl, or lustre finish is considered a more elegant presentation method. If you're looking to show off lots of detail, a glossy finish may not be the best solution. It reflects the light heavily, so it may not be ideal for detail-rich images.
Paper thickness is another matter. This is measured in grams per square meter, mostly labelled as gsm. The thinnest type is typically 80gsm. That would be your typical thin paper you know and love from your home printer. As you may imagine, this isn't the best type of paper for your photo collection. Even 140gsm isn't a great fit for photos you really care about. While it's ok generally, the paper thickness is not the place to start saving money. 200gsm is about the thickness of a business card and really makes a difference in a photo book. Most lay-flat photo books will have paper between 300 and 600gsm, as this will make the pages weigh themselves down so they lie flat. Keep in mind that the paper weight is essential for the feel of each and every page in your hands once the book is delivered.
4. Style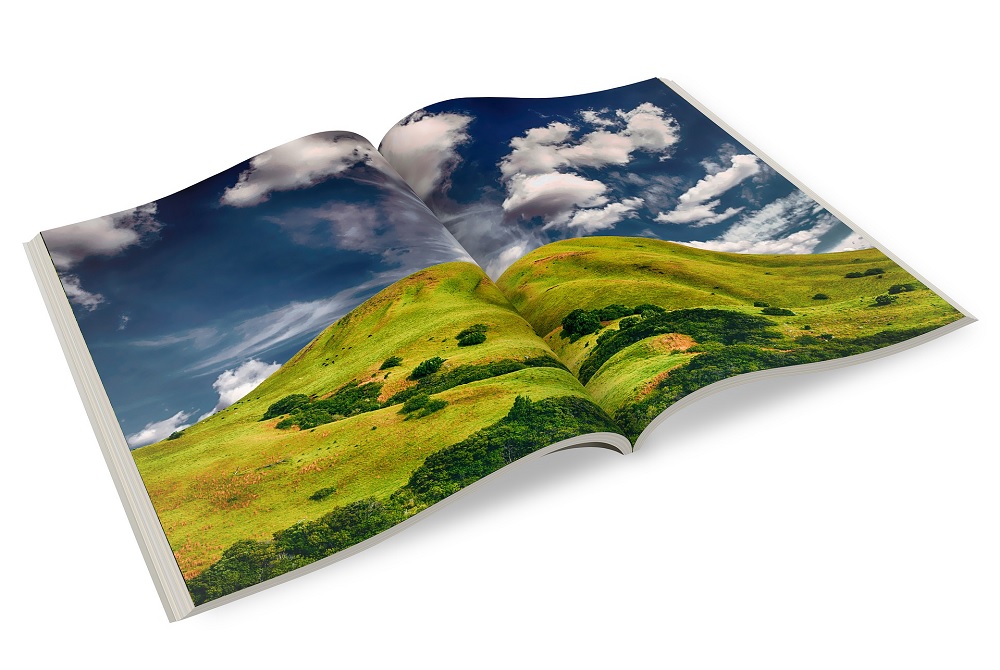 How you design your photo book is of course entirely up to you. Almost all photo book companies offer a variety of templates and designs, though. From simple coloured backgrounds to quirky flourishing and also elegant stylings, there's typically something for every taste. In some cases, you can even use your own photos as background images, which can become a quite interesting and unique work of art. There really aren't any rules specific to designing a nature photography or family photo book. It is worth taking the time to ensure the software you're using to design your own photo book suits your needs. After all, you've put a lot of care into creating your photos. If you take the same care in designing your photo book, the result will be a long-lasting reward. With all this in mind, you need only gather up your best shots and create a true work of art from them. If you have your pictures in a cloud storage space or on your cell phone, you can even create high-end photo books on the go using one of the many apps available. Of course, there are ways to create your project online and using a desktop program as well.
About the author
Flavio is a passionate hobby photographer and Online Marketing professional. He runs his own blog www.longato.co.uk. Already during his time at university, Flavio dedicated a lot of his time to photography, mainly for events and portraits. He always keeps up with the latest technical developments and today dedicates himself mainly to travel and aerial photography.
---
INDEX TO ARTICLES