100 years of camera history
by Leonardo Stone
---
Posted on 2018-06-25 (1892 VIEWS)
---
The film camera display at the Design Museum in London is a must see for camera lovers of all persuasions.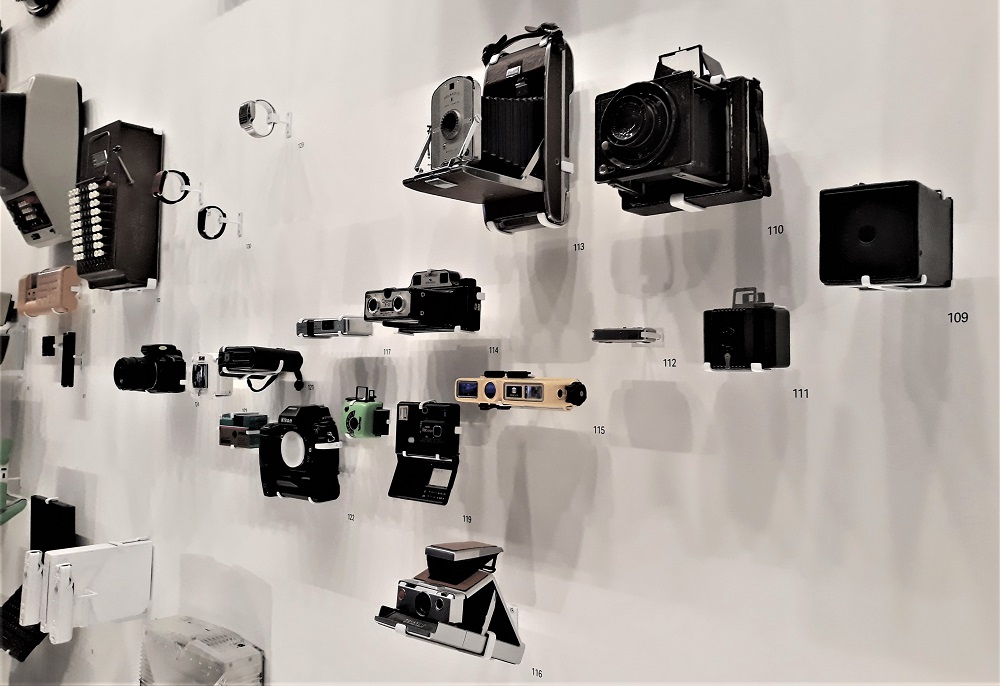 The film camera collection at the Design Museum opens every day between 10am and 6pm.
Starting with the Model B Brownie from Kodak in 1901 the collection contains some of the most important film cameras ever made including the Canon EOS 740, the Nikon F4E, and my favourite, the Weathermatic-A from 1980. The fascinating display is part of the museum's permanent collection and free for everyone to enjoy.
You'll also find the Polaroid Land Camera Model 95. Named after the inventor, Edwin Land. They were manufactured by Polaroid between 1947 and 1983. The first commercially available model was the model on show here which produced prints in about 1 minute and was first sold to the public in November, 1948.
The Design Museum covers product, industrial, graphic, fashion and architectural design. The museum operates as a registered charity and all funds generated by ticket sales aid the museum in curating new exhibitions. Entrance is free to the museum's permanent collection display, "Designer Maker User". In 2018 the museum was nominated European Museum of the Year.
The museum is housed in the old Commonwealth Institute, a landmark from the 1960s. The building alone is a fascinating structure with the roof designed to feel like a tent in the surrounding Holland Park. You'll find it open every day from 10am to 6pm.
More information about the museum can be found on their website here: https://designmuseum.org
---
INDEX TO ARTICLES